John Zsoldos, Jr.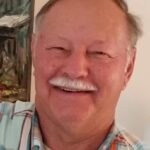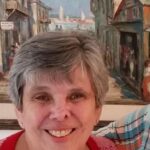 Yorktown, Va. – John Zsoldos, Jr., a lifelong resident of Yorktown, died suddenly on January 24 th, just over a month after his 80th birthday. His health had been in decline for the past year.
In 1940, a year after John was born in Washington, D.C., his parents moved to Newport News. Shortly afterwards, his parents and two brothers, Jim and Jerry, moved to Yorktown.
In 1959, a year after John graduated from York High School, he joined the Navy. John's exceptional mechanical aptitude qualified him for training in the Naval Air Structural Mechanics program. That training served him well for the rest of his life. He left the Navy in 1963, holding the rank of Second Class Petty Office, E-5.
Following his time in the Navy, John attended Christopher Newport College for two years. For the next four years, he worked at the Newport News shipyard, at the Naval Weapons Station, and, finally, at Ft. Eustis.
In 1965, John married Susan Hoover, a beautiful young woman from Newport News. They had two children, Jeff and Karen.
In 1967 John went to Vietnam as a contractor for nearly two years. Upon his return in 1968, he began working at the Amoco Refinery in Yorktown, from which he retired in 1996. From 2003-2005, John repeated his overseas work as a contractor, this time in Afghanistan.
John's exceptional mechanical aptitude also enabled him to easily achieve competence in areas such as carpentry, electrical work, plumbing, and auto mechanics. He learned by reading technical manuals, watching others, and doing. He taught himself how to build houses, became a Class A contractor, and built several houses, including his own beautiful home in Yorktown, all while continuing to work full-time at Amoco.
Though John was quiet and soft-spoken, his overseas contract work and his house-building revealed a penchant for adventure and a willingness to take risks. This inclination for adventure and risk-taking may have developed from John's childhood, when he spent much time searching for bullets and other military relics that were lying around the Yorktown battlefield. Undoubtedly, he imagined himself reliving the dangerous, exciting battles that occurred there. This childhood experience also seems to have been the source of John's lifelong interest in military history and weaponry, two subjects which he knew very well.
John's son, Jeff, inherited the same mechanical aptitude but took it to the next level by earning a Master's Degree with highest honors in aeronautical engineering from Virginia Tech.
Sadly, John's daughter, Karen, contracted meningitis as an infant and became seriously handicapped. However, no two people were closer than John and Karen. Invariably, at family gatherings they would sit together and often just quietly hold hands. Karen will greatly miss her father.
John was predeceased by his parents, his next younger brother, Jim, who died in 2016, and his beloved wife, Susan, who died in 2018.
In addition to Jeff and Karen, John leaves behind his always-helpful brother, Jerry Zsoldos; his wonderful grandchildren, Haley and Sean Zsoldos; his niece, Heather Zsoldos, whose skills as a nurse, and kindness as a person, brought much assistance and comfort to John during the past year; his nephews Phillip and Jeremy Zsoldos; his brother-in-law, Hank Hoover; and his good buddies with whom he shared coffee and tall tales at McDonald's each morning.
A graveside service will be held at Peninsula Memorial Park on Friday February 7th at 11 am. A visitation with family and friends will take place at Amory Funeral Home the night before, Thursday February 6th from 6-7:30 pm.