John Thomas Sheppard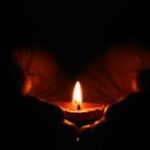 John Thomas Sheppard, of Seaford, VA and Gadsden, AL, passed away on Tuesday, June 27, 2023.
John was born to Dr, John and Mary Burns Sheppard of Gadsden, Al, who predeceased him, along with his sister, Marion Jane Sheppard Reese.
He is survived by his wife, Alice Carter Sheppard, three daughters, Anne(Andy) Turner, Tammy(Mark) Nichols, Mary Sheppard (Matt Brown) four Grandchildren, 3 great-grandchildren, numerous nieces and nephews, and his beloved dog, Monet.
John graduated from Vanderbilt University, where he was a broad jumper. He worked for Goodyear Tire and Rubber Company in Akron, Ohio transferring to Rockmart, GA. He accepted a job in Newport News, VA with Newport News Industrial, later taking a position with the Newport News Shipbuilding Company where he worked until retiring.
John enjoyed fishing, golf, gardening, barbequeing, camping, friends and family, and restoring his 1968 Buick. He was an avid Redskins fan.
A memorial service will be held at 1:00 PM on Saturday, July 1, 2023 in Amory Funeral Home Chapel.