John Phillip Thorpe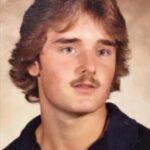 John Phillip Thorpe, 57, passed away unexpectedly on September 16, 2020. He was born in Newport News, Virginia on August 11, 1963. He was preceded in death by his father, Robert Clinton Thorpe and brothers Robert Thorpe and Larry Zimmerman and is survived by his daughters Lauren Thorpe and Kaycee Kohlman, Grandson Kayden Thorpe, his mother Dale Ritter Green her husband Gipson Green, sisters Denise Thorpe Casas, Lori Wiseman, Ginny Palmer, Elizabeth Green and brothers, Jamie Thorpe (Jessica) and Gipson Green as well as nephews Joshua, William, Michael, Geno, Jacob, Chase and Chance and nieces Tabitha, Chastity, Ashton, Taylor and Carole-Ann
John was a career home improvement expert a long side his brothers Robert Thorpe and Ruben Casas (Brother-in-law). John also had an infectious smile that was accompanied with his keen since of humor. He was an avid hunter and fisherman and loved playing and watching sports. He will be greatly missed
The family will receive friends and family at Amory Funeral Home, Yorktown, Va. from 6:00pm-8:00pm Monday. A graveside service will be held at 1:00 PM on Friday, September 25, 2020 in Peninsula Memorial Park. Arrangements by Amory Funeral Home, Grafton, Va.