John Peyton "Jack" Jacobs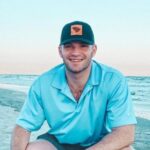 John Peyton "Jack" Jacobs passed away on Sunday, August 29, 2021, in Columbia, South Carolina.
Jack was born in Cleveland, Ohio. He grew up in Annandale, Virginia and attended local schools, graduating from W.T. Woodson High School in Fairfax, Virginia in 2015. Jack received his bachelor's degree from the University of South Carolina and worked as a Project Engineer for Boyer Commercial Construction in Columbia, South Carolina.
Jack is survived by his mother, Emma Gravely Jacobs, his father, Johnnie Levi Jacobs, his sister, Anne Jacobs Francis (Zachary), his grandparents, John Peyton and "Tootsie" Gravely, and many aunts, uncles, cousins, and dear friends.
Jack lived his life with a strong sense of honor and integrity. He was always an inquisitive learner with a thirst for knowledge. Jack was very enthusiastic about cooking and fitness and often shared these passions with loved ones. He cared very deeply for those close to him and loved to make others laugh. His amazing sense of humor will be missed by many.
There will be a graveside service at Peninsula Memorial Park in Newport News, Virginia on Friday, September 3, 2021, at 11:00 a.m. Donations in Jack's memory may be made to a charity of your choosing.
Arrangements by Amory Funeral Home, Grafton, Virginia.