John Lincoln Shipley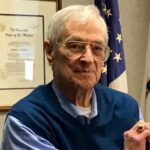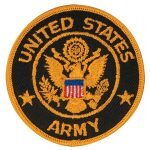 Yorktown, Va. – John Lincoln Shipley, 85, of Yorktown, Virginia passed away at Mary Immaculate Hospital on October 7, 2021 with his family by his side. Mr. Shipley was a true national treasure, devoting over 65 years of selfless service and dedication to our nation.
John was born to Dan and Grace Gross Shipley on March 4, 1936 in Hyden, Kentucky. He grew up with his four brothers and three sisters in North Carolina. John enlisted in the U.S. Army immediately after graduating from Weldon High School in 1954. He served in the 11th and 82nd Airborne Divisions until 1956. After his enlistment, he attended North Carolina State University earning a Bachelor of Science degree in Mechanical Engineering. During this time he met his wife, Betty Whitley. Upon graduation, he worked at the Naval Air Test Center at Patuxent River, Maryland as a flight test engineer.
In 1967, he began working for the Department of the Army at the U.S. Army Aviation Material Laboratories located at Fort Eustis, VA as an Aerospace Engineer and later at Langley Research Center in Hampton, VA where he served as Chief of the Army Research group. In 1981, he returned to Fort Eustis where he served as the Deputy Director of the Aviation Applied Technology Directorate. In 1984, John was appointed a member of the Senior Executive Service and assumed duties as the Director of the Army Special Operations Directorate. He retired in January 2019 as the Army Aviation and Missile Command (AMCOM) Director of Special Programs (Aviation).
During the span of his extraordinary career, much of which must remain secret, Mr. Shipley received numerous awards and designations in recognition of his immeasurable contributions to our country. Among these, an induction to the Army Aviation Hall of Fame and a building, "Shipley Hall" named in his honor for his dedication and commitment to the Special Operations Aviation Community.
John is predeceased by his wife of 45 years, Betty Whitley Shipley; son, Jeffrey Whitley; brother, Kenny Shipley and sister Phyllis Bridgers. Survivors include his two sons; Bryan Shipley (Debbie) of York, PA and Jojo Shipley (Danielle) of Yorktown, VA; two grandsons, Timothy Whitley and Ben Shipley; granddaughter, Parker Shipley; three great-grandsons; brothers Lyman Shipley, Dan Shipley, Dusty Shipley and sisters, Delores Sibley and Sue Cross.
A Celebration of Life will be held at Coastal Church 101 Village Avenue, Yorktown, VA US 23693 on Wednesday, December 1, 2021 at 12:00pm.