John Lin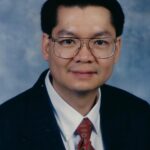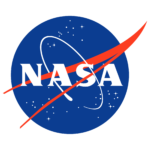 Seaford, Va. – John Lin passed away on April 9, 2021. John was born on January 26, 1957 in Taipei, Taiwan. John grew up in Taiwan until his family moved to Washington, D.C. in 1970. John was a graduate of Old Dominion University with a PhD in Aerospace Engineering.
Dr. John Lin joined NASA Langley Research Center in 1978. He is remembered by his colleagues in NASA, Industry, and Academia not only for his technical accomplishments, but also for his leadership, kindness, friendship, mentorship, teamwork, and his sense of humor. John led a team of researchers for several years through a very challenging project. John shouldered the responsibility whenever the project had difficulties and with compassion and humor, led the team to success.
Dr. John Lin's 43-year career at NASA Langley Research Center was marked by incredible innovation in flow-control technology that embodied NASA's mission to discover, explore, develop, and enable. John made an extraordinary impact with his research on advancing the U.S. commercial and defense industries. As an internationally recognized authority in flow-control technology, his significant contributions cover the entire spectrum of technology development, from fundamental research to important applications on aircraft and marine vessels.
Among John's most notable contributions is the development of micro vortex generator technology for aerodynamic and hydrodynamic applications. Using this technology, John helped aircraft manufacturers expand flight envelopes and controllability of their aircraft. The innovation also resulted in 50 national and world records, as well as the Collier Trophy. By solving performance problems, he enabled sales of over $2.4 billion by accelerating the introduction of aircraft into the market earlier than planned.
John also worked with Newport News Shipbuilding to provide valuable assistance to Northrop Grumman and the Navy through his support of the Advance SEAL Delivery System. His willingness to provide hands-on assistance, operate effectively within a multi-organizational team, and brilliant technical performance under tough testing conditions led to an affordable, low-impact design modification that exceeded the Navy's expectations.
Over the course of his career, John received 72 professional honors and awards, including: NASA Distinguished Service Award, Best Paper Award from AIAA Applied Aerodynamics Technical Committee, the NASA Exceptional Engineering Achievement Medal, Peninsula Engineer of the year, AIAA Region I Engineer of the Year Award, NASA Engineering and Safety Center (NESC) Engineering Excellence Award, and the AIAA Sustained Services Award. His work with the ERA project contributed to the team being awarded the Aviation Week Laureate Award for Technology and the ARMD Associate Administrator Award on Technology and Innovation.
John will be missed dearly, but his legacy of leadership, teamwork, and humor will live on in his colleagues, friends, and family. John is survived by his wife Vanessa; children Angelica and Jennifer; brother Ching-How; niece Tiffany; nephew Alex, niece-in-law Clare, and their children Eason and Jayden; sister Muh-Sha, brother-in-law Dan, and nieces Xiu-Ning and Alicia; and uncle Chin-Zon. He was preceded in death by his parents, Rong-An and Woan-Chin Lin.
A memorial service will be held at 11 a.m. Friday, April 16 at the Peninsula Memorial Park, 12750 Warwick Blvd. Newport News, Virginia. A special thank you to Amory Funeral Home. We are forever grateful for the services of Dr. George Kannarkat, Riverside Health System, and Peninsula Cancer Institute. In lieu of flowers, donations may be made to the American Cancer Society.