John "Jack" David Zuskin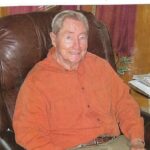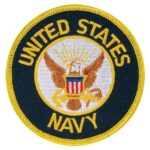 Gloucester- John (Jack) David Zuskin, passed away October 7, 2021 at 95 surrounded by his loving family. Jack was born in Sparrows Point, Md. And moved to Disputanta Virginia and graduated from Disputanta High School before moving to Newport News, Va. and later moved to Gloucester, Va.
Jack's career started as an apprentice machinist at Newport News Shipbuilding, but was cut short during World War II where he went on to serve the U.S. Navy on board USS Philippine Sea (CV-47). After his enlistment, he went on to graduate from the Newport News Apprentice School and the University of Maryland and married his wife, Nancy. Jack's love of shipbuilding brought them back to the Newport News shipyard, where he retired after 41 years.
Jack is preceded in death by his wife, Nancy, his father John, and mother Genevieve, brothers Eugene (Booty) and Bobby. Jack is survived by his sister, Patsy Charles of Newport News, son David Zuskin of Poquoson, daughter Nancy Zuskin Stout and her husband Joe of Gloucester, three grandchildren Victoria Stout Diendorf and her husband Mathew, Joey and Megan Stout, and three great grandchildren, Kara, John, and Benjamin.
A funeral liturgy will be held at 10:00 AM on Saturday, October 16, 2021 in Amory Funeral Home Chapel, Grafton, VA by Deacon Eric Palm. Burial will follow in Peninsula Memorial Park. The family will receive friends on Friday from 6:00 to 8:00 PM at the funeral home.