John Harris Crumpler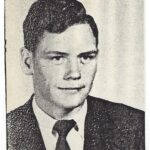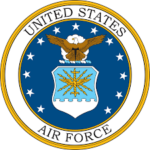 Yorktown, Va. – John Harris Crumpler (86) born December 24, 1934 and passed away on Thursday, September 2, 2021.
John was raised in Oxford, North Carolina. As a teenager, John worked as a brick mason in his father's business, and graduated from Oxford High School in 1953.
John attended North Carolina State University and Westminster Choir College. He also studied Accounting at East Carolina University, the University of Texas, as well as Saint Leo University.
John enlisted in the United States Air Force in October of 1956, and served his country honorably through October of 1960. John then began an Accounting career in the Civil Service and eventually retired as Chief of Accounting at Headquarters, TAC.
John was Chairman of the Langley Federal Credit Union, Supervisory Committee or many years.
As a member of the First United Methodist Church, Newport News, John enjoyed singing in the choir.
John was an avid golfer who won many tournaments.
John is preceded in death by his son Dale Kenneth Crumpler, his sister Daphine Ellis, and his brother Charles Crumpler. He is survived by his wife, Anita B. Crumpler, his son David Crumpler and wife Noreen. John is also survived by his granddaughter Kendall Crumpler, grandsons Tyler Crumpler, Jonathan Crumpler and his wife Jennie. Nephews and niece, grandnieces and grandnephews, and cousins.
John will be deeply missed by his family and friends. A memorial service will be held at a later date.
Contributions in John's honor may be made to the Peninsula Food Bank, 2401 Aluminum Avenue, Hampton, VA 23661. Arrangements by Amory Funeral Home, Grafton, Va.