John Franklin "Peter" Green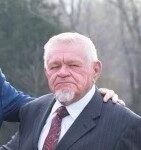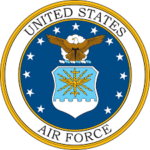 On the afternoon of May 7, 2022 John Franklin "Peter" Green joined his wife Betty in heaven. He was surrounded by family and friends.
Peter Green was born May 28, 1938 to Coleman and Beulah Green at his grandparent's farm in Dare, VA. As a child, he helped out on the farm and was a hand on his father's haul seining boat.
He attended York High School and drove a school bus. Peter served his country in the Marine Corps Reserves and on active duty with the United States Air Force. While in the Air Force he was stationed at Patrick AFB in Cocoa Beach Florida. While at Patrick, he worked at Cape Canaveral during the birth of the American space program. While visiting Cocoa Beach, he met West Virginia native Betty Ann Jones and they were married December 20, 1957 in Orlando. They had their first son, John F. Green Jr. at Cocoa Beach.
Peter and Betty moved to his family place in Dare, VA and soon after a second son, Steven B. Green was born in Newport News, VA
In 1960, Peter founded Green's Barber Shop. It is still in business and it is one of the oldest businesses in York County.
Peter was also a pilot and would fly to Tangier Island and fill the holds of his plane with soft crabs and sell them to local restaurants. He later went into the soft crab business himself.
He owned a store on Calthorpe's Neck Road and Yorktown Road. He worked at Amory Funeral Homein Grafton and Weymouth Funeral Home in Newport News.
He also worked several years in the Civil Service, working at Langley AFB and Fort Eustis.
Peter was a longtime member of the Yorktown Masonic Lodge and achieved the statis of Shriner.
He was also a member of the Yorktown Woodman of the World. He was a member of the Pine Island(Florida) Moose Lodge and the St James City Florida American Legion Post 136.
Peter Green is Preceded in death by his wife Betty Ann Green, his parents: Coleman A. Green and Beulah Wainwright Green and two brother: William A. "Billy" Green and Wallace "Shucks" Green.
He is survived by two sons: John F. Green Jr. of Newport News, daughter in law Karen G. Green of Newport News and Steven B. Green and wife Tina of Dare, VA. Two grandchildren: Amber Nicole Cantwell and husband Brandon Cantwell of Chester, VA and A1C Benjamin Peter Green USAF on Minot AFB North Dakota. Two great grandchildren: Tulsi Grace Cantwell(2years) and Reagan Leanne Cantwell(24months).
The family would also like to thank a very special friend, Karen Sparrow and a wonderful cousin Betty Sue Radwin.
A service and inurnment will be held at the Providence United Methodist Church Cemetery with Masonic Rites and Air Force Honors on Saturday, May 21, 2022 at 1:00 PM. A Celebration of Life will take place in the church social hall following the service. Arrangements are being handled by Amory Funeral Home, Grafton.