Joe Calvin Best, Sr.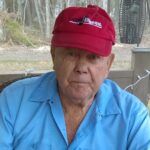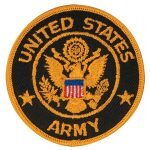 Yorktown, Va. – Joe Calvin Best, Sr., 87, passed away on Friday, January 1, 2021. Calvin was a native of North Carolina and a former resident of Newport News and a Yorktown resident for 32 years. He served the U S Army and retired from the City of Newport News Water Works in 1995 after 17 years of service. Calvin was a hard strong man but yet kind and devoted husband, father and grandfather.
He was preceded in death by his parents, Dick and Ruby Best a brother James (Jake) Best and sisters, Nezi Pope, Nizy Best and Jessie Best. He is survived by his wife of 42 years Addie Jeanette Best a son Joey Best, Jr. and his wife Stephanie and grandchildren, Brittney Gabriel Best, Michael Thomas Best, Destiny Marie Best and Emily Marie Best and two great grandchildren, Lexi and Braylen. He is also survived by his sisters Estelle Martin and Cecil Crumpler.
A private memorial service was held on Sunday, January 3, 2021 in Amory Funeral Home Chapel. Arrangements by Amory Funeral Home, Grafton, Va.