Jesse Raymond Rawls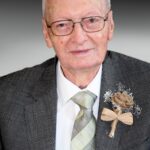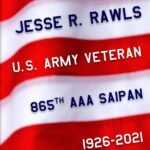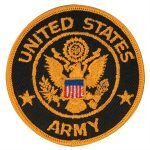 Yorktown, Va. – Jesse Raymond Rawls, 94, claimed the Promise of the Resurrection of Christ on March 1, 2021. He was a beloved husband, father, grandfather, and great-grandfather, and he left his mark of generosity, kindness, and humility on the world. Born in Hertford County, NC to Dessie Blowe Rawls and Hersey Godwin Rawls on May 5, 1926, Jesse was the middle child of five children. He was drafted away from the family farm to the U.S. Army 865th AAA Battalion, which took him to the island of Saipan to serve during World War II. He was honorably discharged as a Corporal in 1946. After the war, he returned home with a promise to get a job, get married, and start a family. He met the love of his life, Shirley, at a department store lunch counter in Norfolk, VA, and it only took him a few months to finally say hello and ask her to a drive-in movie date. Jesse married Shirley on March 21, 1949.
Jesse was hired by the Virginia Electric and Power Company (VEPCO), now Dominion Energy, as a storeroom supply supervisor at the Yorktown Power Station. Jesse retired after 49 years at VEPCO, and he then took a seasonal job at Busch Gardens in Williamsburg as the manager of Eagle Snacks, and designing in the sign shop. For over 10 years, he loved making guests happy with a bag of chips, peanuts or pretzels as they left the park. When he finally retired, Shirley convinced him to take several cruises and make annual trips to Lancaster, PA and the Outer Banks, NC. Although, the place that he loved visiting the most was Hawaii. He was a skilled ping-pong player, and even won a few tournaments through the years. He also enjoyed spending time in his yard and eating at Wendy's.
He was an active and steadfast member of Seaford Baptist Church in Yorktown since 1986, and before that at Parkview Baptist Church in Newport News. His Christian faith motivated him to live a generous life. He was a Master Mason at Yorktown Lodge #205 and a lifetime member of the Veterans of Foreign Wars and the American Legion. He was able to take part in an Honor Flight to visit memorials in Washington, DC, dedicated to honoring those who have served and sacrificed for our country.
Family was very special to him. Jesse was the father of two children: Raymona (Rawls) Hester, and J. Richard Rawls (Johanna), five grandchildren: Chuck Hester (Wendy), Leslie Hoglund (Todd), Chad Hester (Shelley), Kevin Rawls (Mae Li), and Christina Wilson (Brian). Known as Granddad, he cherished every second with his great-grandchildren: Quentin, Jasmine, Joel, Elise, Claire, Avery, Riley, Miles, Brendan, and Jillian. Nothing made him happier than to be with his great-grandchildren. He was often overjoyed at the accomplishments of his family and would tell everyone how proud he was of them. His parents, three brothers, sister, and daughter have preceded him in death.
A private family graveside service with Military Honors and Masonic Rites will be held at the Peninsula Memorial Park. A Memorial Service will be will held on Thursday, March 4, 2021 at Seaford Baptist Church at 2:00pm. Memorial donations may be made to: Seaford Baptist Church or the Masonic Home of Virginia. Arrangements by Amory Funeral Home, Yorktown.