Jeffrey Cooper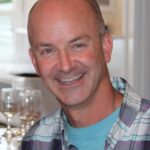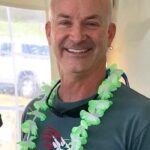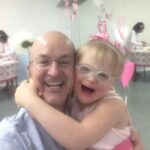 Yorktown, Va. – Jeffrey Cooper, 52, passed away on Sunday March 22, 2020. Jeffrey was a native and lifelong peninsula resident. He graduated from Tabb High School Class of 1986 and Old Dominion University with a Bachelors Degree in Biology in1990. He is survived by his parents Marilyn V. Staton and her husband John W. Staton and Richard M. Cooper and his wife Margaret and step daughter Belle and a sister Christine Cooper Duma, husband Stefan, and his niece and nephew.
Jeff loved being out on the water, kayaking at Alligator River with his buddies, water skiing at Smith Mountain Lake with his family, especially his niece and nephew. Jeff also loved running and completed a half marathon.
Jeff was an employee with HII-Newport News Shipbuilding in the Quality Division for over 11 years. He started his career as a Quality Analyst in Nuclear Quality Assurance Department. He finished his career as a Senior Chemist in the Laboratory Services Department where he worked for 7 years. Jeff was the expert in X-Ray Fluorescence (XRF) Testing. He was well respected for his knowledge and expertise, and trained many individuals throughout the years for their XRF Certifications. He was certified by NACE (National Association of Corrosion Engineers) as a Paints and Coatings Inspector. Jeff was an outstanding professional and leader of Engagement with his peers, and as a Champion of the Inclusion and Diversity (I&D) Program at NNS. He was also a member of the GIFT (Generational Integration Focus Team) Employee Relations Group. His passion for his job, integrity, and professionalism will be greatly missed.
A private graveside service will be held at Grace Church on Friday, March 27, 2020 at Grace Episcopal Church Cemetery, Yorktown, VA. Memorials may be made to the SPCA, Local arrangements by Amory Funeral Home, Grafton, Va.