Jeffrey Allen Lord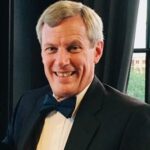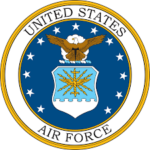 Jeffrey Allen Lord, age 65, formerly of Northville, NY passed away September 7, 2021, after an aggressive nine month battle with Head and Neck cancer. Jeff was born on January 11, 1956, in Schenectady, New York, to Bruce Allen and Grace Bruner Lord. He was preceded in death by his parents.
Jeff graduated from Northville Central School in 1974, from the University of Connecticut in 1978 and earned a master's degree in Education from Old Dominion University in 1996.
Jeff was a Yorktown, VA resident for over 27 years. He moved with his family to Yorktown after retiring from active duty Air Force in 1994. He was employed as a Government Service Program Analyst at Langley Air Force Base working in the Air to Ground Advanced Weapons Requirements Branch. While in the Air Force he loved flying as a F-111 WSO and as a member of the F-15E test team. He was proud of his time in the Air Force and earned many awards and developed many long standing friendships.
Jeff was a member of the Peninsula Soccer Officials Association (PSOA) for 25 plus years. He was the Director of Referee Development for 12 years, training hundreds of new referees. For U.S. Soccer he was a referee instructor for 15 years and a referee assessor for almost 20 years. The membership of PSOA awarded him the Roger Malloy Award for his service to the sport in 2005 and he was named the Virginia State Instructor of the Year in 2006. Jeff was a mentor, an instructor, and most of all respected by all whom he worked with and trained.
Jeff and Roxanne were actively involved in fostering puppies for Lab Rescue of the Potomac for more than 15 years. LRCP is a volunteer program that rescues, vets, and rehomes Labrador Retrievers in the Mid-Atlantic states. In those years they cared for more than 350 puppies.
Jeff loved to travel and was the "travel agent" for many trips with friends and family to Aruba, Hawaii, Sweden, Australia, Calgary, Las Vegas, and many trips around the country to watch Mississippi State Football games. He was a huge supporter of Roxanne's many power lifting competitions and arranged all the travel associated with them.
Jeff will be greatly missed by his family and friends for his crazy sense of humor, the ability to make people smile and shake their heads as well as his even tempered personality. His love of his family, Mississippi State Football, UConn Women's Basketball, WOOT and the Big Juan burrito are legendary.
Jeff is survived by his wife of 40 years Roxanne, sons Nick Lord and Alex (Serena) Lord, and the apple of his eye, granddaughter Jada Grace Lord, brother David (Betsy) Lord, sisters Deborah (Denny) Byrne, and Beth (Harold) McKinney.
A Celebration of Life will be held later in the Fall when it will be possible for Jeff's family and friends to gather to celebrate his life. In lieu of flowers, donations can be made in Jeff's memory to Lab Rescue of the Potomac, P.O. Box 1814, Annandale, VA 22003 (lab-rescue.org), the First United Methodist Church of Northville, 301 S. Main St., Northville, NY 12134, or a charity of your choice. Arrangements by Amory Funeral Home, Grafton, Va.