Jean Tabb Forrest-Clarke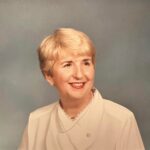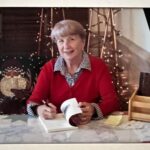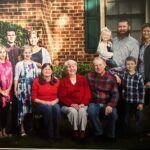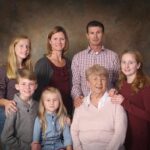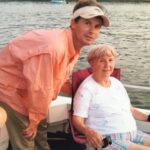 Jean Tabb Forrest-Clarke
Yorktown, Virginia
Jean was born in Tabb, VA, to Howard and Elizabeth Hoxie Tabb and peacefully passed away on May 29, 2022. She was preceded in death by her father and mother, her sister Mary Elizabeth Tabb Hambleton (Ed), her stepfather Lt. Col. (ret) William Edward Moore, husbands William S. Forrest and Rev BT Clarke, and her grandson Danny Forrest, II. Her grandmother, Mary Octavia Smith Tabb, was the first Postmistress of Tabb, and Tabb was named after her family. Jean had "Tavey's" Civil War diary published in 2009, and the original diary is in the York County Museum of History. She is survived by her son, Danny (Wendy), granddaughter-in-law Kate Forrest and great grandchildren Dawn and Lynn, her granddaughter Dana Rollins (Chris) and their children Peyton and Presley. As a teen Jean lived in St. Louis, MO, where she graduated from high school in 1945 and then worked at Jefferson Barracks, MO. On returning to VA, she worked at Ft. Eustis, NASA, and The Town of Poquoson, and later as a Medical Secretary for Dr. Cecil F. Evans, Jr. and Dr. Roger A. Noel. While living in Poquoson, she was a member of Trinity Methodist Church, Poquoson Woman's Club, and American Legion Auxiliary. After her husband William S. Forrest passed, she married Rev BT Clarke and lived in Gloucester until she returned home to her roots in York County. During her retirement years, Jean spent time traveling to Alaska, Panama, Acapulco, Paris, and Austria, taking her therapy dog to schools, nursing homes, and libraries, taking YMCA water aerobics and Life Long Learning Center classes, enjoying her grands, great grands, birds, cats, and dogs. The family would like to thank the Riverside Hospice team and several special ladies who provided comfort and care for Jean over the last few months: Lana, Nell, Cynera, Alyssa, Chloe, and Alyene. In 1990 Jean joined Grace and found peace and comfort in the beautiful church itself, the sermons and care of Rev. Carleton Bakkum and Rev. Selden Walker, the congregation and the grounds where her ashes will be placed for eternal rest. A memorial service will be held at Grace Episcopal Church, Yorktown, on June 8 at 2:00 PM. Following the service, the family will receive friends at a reception in the Parish Hall. In lieu of flowers, memorial donations can be made to Peninsula SPCA, Grace Church or a charity of your choice!