Jay Andrew Horton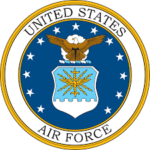 Jay Andrew Horton, 63, peacefully passed into the presence of his Lord and Savior, Jesus Christ, at his home, surrounded by his loving family, on December 28, 2021, after a courageous 12+ year battle with multiple myeloma.
It's a beautiful day in heaven for him because as he quoted often, "To be absent from the body is to be present with the Lord." 2 Corinthians 5:8. Jay always told people that Christ Conquered Cancer on Calvary's Cross…and Christ did just that.
Jay is preceded in passing by his father, Laton Horton, Jr., his brother, Paul Horton, his father and mother-in-law, Charles Lee and Eileen Floyd, and his son-in-law, Patrick Charters. He is survived by his sweet mother, Marie Horton; his beloved wife of 41 years, Dorothy Horton; his son, Lee Horton and wife, Jess; his daughter, Sarah Charters; his son, John Horton and wife, Brenna. Jay was the best Papa to his six beautiful grandchildren: Isaiah, Laton, Reagan, Orin, Revan, and Alina. Jay is also survived by siblings: sister Lynn Pratt and husband, Peter; twin sisters, Lisa and Lori Horton; brother Mark Horton; sister Jane Abbett and husband, Jeff; sister-in-law Juanita Bishop and husband, Jeff; brother-in-law, Charles Floyd, Jr. and many loved nieces, nephews, aunts, uncles, cousins, and friends.
Jay exemplified Christ in his selfless service to others. He retired from the Air Force after faithfully serving his country for 25.5 years. He and his family lived in Virginia, Texas, Greece, Mississippi, and England. They enjoyed traveling around the world and this country, and especially loved the mountains of Virginia. Jay honored the Lord by loving, caring, and serving his family. He was an Eagle Scout and enjoyed scouting with his sons. Jay also enjoyed hunting and fishing with his family and friends. He was an avid cyclist and loved riding around the Yorktown Battlefields. Jay made friends easily and kept them. He had an easy way of talking to people and was sincerely interested in each and every person's conversation.
There will be a Celebration of Life service with full military honors on Saturday, April 30th, at 11:30am at Liberty Baptist Church, 1021 Big Bethel Road, Hampton, VA 23666. Jay had a heart for the homeless. In lieu of flowers, memorial contributions may be made in Jay's memory to the homeless shelter, Peninsula Rescue Mission, 3700 Huntington Ave, Newport News, VA 23607. The family would like to thank you for your prayers and your outpouring of support.