Janie Carper Michel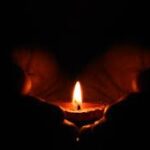 Janie Carper Michel left us to join her family in heaven, husband Ellsworth "Mike" Michel, parents Mr. and Mrs. O.H. Carper of Covington, Va. a sister and many aunts, uncles cousins in Allegheny County.
Janie graduated from Dunlap High School, went to Northern Virginia for a civil service job. She took college night classes and got progressive promotions and served with numerous awards for her outstanding work for 35 years.
She was a member of Yorkminster Presbyterian Church since she and Mike returned to the peninsula in early 2000.
She leaves behind, daughter Sherry Baines, grandsons Douglas Sumner, Donald Sumner, Jr. and wife Lisa great grandchildren, Bryan Sumner, Diamond Galan and Destiny Sumner and 5 great-great-grandchildren.
Funeral service will be held at 1:00 PM Friday, March 24, 2023, in Amory Funeral Home, Grafton, VA. Interment will be private on Tuesday, March 28, 2023 in Quantico National Cemetery, Quantico, Va.
If you wish to make a donation in memory of Janie the family suggest Yorkminster Presbyterian Church. Or Yorktown, DAV.