Janice DeHart Kibler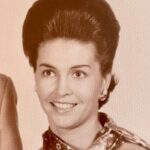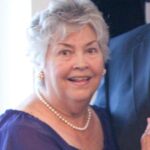 Janice DeHart Kibler, 85, of Newport News, VA, passed away Friday, November 27th, 2020 in her home surrounded by her husband and children. She was born in Covington, VA in 1935 to the late Leon and Nancy DeHart.
Her son, Kevin Ramsey, preceded her in death as well as her sister, Koleen Cimmento. She is survived by her brother, Leon (June) DeHart of Mansfield, Texas and sister Sandra Jefferson of New Bern, North Carolina.
Left to cherish her memory are her husband of 52 years, William Kibler, her sons Robin (Teresa) Ramsey and Michael (Brenda) Ramsey; and her two daughters Billie Frances (Michael) Hart and Deidra (Michael) Peterson. She had eight grandchildren she loved and adored: Christopher (Sarah) Ramsey, Tyler Ramsey, Brandon Ramsey, Austin Ramsey, Joshua Hetrick, Chase (Gwa) Hetrick, Michael (Elizabeth) Peterson, and Jacob (Cassie) Peterson. To them, she was "Ganny" and they were her world. She also has 8 great grandchildren whom she delighted in seeing whenever they came to visit: Ryder (dec.), William, Hannah, Grace, Mason, Carson, Lilianna, and Emilia.
Janice graduated from Covington High School in 1952. In 1964, she moved to Newport News, VA where she was employed at Langley Air Force Base. Janice retired from Civil Service after working as the Printing Plant manager at Ft. Eustis.
Janice was happiest when she could make others happy. Chances are, when you came to visit, she was in the kitchen baking up something sweet. Her children could always count on finding their favorite cookies or cake. She loved having her family close by and took advantage of any opportunity to gather them all together for special occasions.
Her faith in God and the love of her family were the most important things in her life. Although her family will miss her beautiful smile and warm hugs, we take solace knowing that she is now in her eternal home in Heaven.
No funeral services are being planned at this time. In lieu of flowers, please consider donating to the American Stroke Association in her name.