James Stankan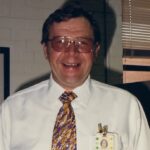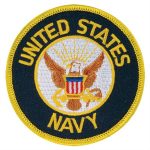 Yorktown, VA – James Stankan 80, passed away on Thursday, March 12, 2020. Mr Stankan was a 1957 graduate of Bedford High School, Bedford PA, a veteran of the Nuclear Navy, served aboard the USS Long Beach(CGN 9) and retired from Newport News Ship Building in the Nuclear Department in 1997. James married Frances Fletcher in 1962. He was a great golfer, bowler, hunter and life member of the Lafayette Gun Club where he served as President for many years and was a lifetime member of the NRA.
He is survived by his wife of 57 years, Frances, his 2 daughters; Mary Mayberry and her husband John of Cutchay, WI, Jammy Trinrud and her husband Chris of St, Augustine, FL, his brother; Jack Stankan of Centerville, PA, his sister; Judy Portness and her husband Gary of Boca Raton, FL and 6 grandchildren; Elsa, Lilly, John, Darby, Amelia and Brady.
Service will be private. Arrangements are being handled by Amory Funeral Home, Grafton.