James Oliver Moore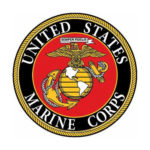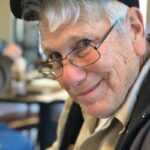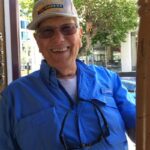 Yorktown, Va. – James Oliver Moore, 74, passed away on Wednesday, September 2, 2020 from complication of Agent Orange. James was a native of Commerce, Texas and a peninsula resident since 1987. He retired from W. M. Jordan in 2015 after 28 years of service as a Superintendent. James was a Marine Corp veteran service in Vietnam from 1967 to 1968 and received the National Defense Metal, Vietnamese Service Metal and Vietnamese Campaign Metal. He was a member of Yorkminster Presbyterian Church.
James was passionate in everything that he did. He valued his friendships and was an encourager to all. He loved being a part of the WM Jordan family. James was a giver and wanted to share with all who were less fortunate then he was. Even through his battle with this debilitating cancer keeping a positive attitude treating all with politeness, enduring treatments and hospital stays always with a smile. He will be greatly missed. Yet, we can remember one of his favorite sayings in the hope of giving others comfort was.
" It's going to be alright".
James was preceded in death by a son Matthew Monroe Moore and brothers Charles and Eugene Moore and is survived by his wife of 12 years Patti Moore and a daughter, Mary Moore Miller and her husband Jesse and his granddaughter Mila Harper Miller all of Pagosa Spring, CO. and a brother, Jimmie Moore and his wife Joan of Commerce, TX.
A memorial service will be held at 3:00 PM on Saturday, September 12, 2020 in Yorkminster Presbyterian Church by Rev. Marc Mason. Interment will be held at a later date in Albert G. Horton, Jr. Veterans Memorial Cemetery, Suffolk, VA. Arrangements are by Amory Funeral Home, Grafton, Va.