James Lee Foltz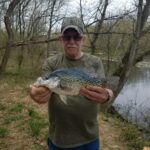 Yorktown, Va. – James Lee Foltz, 72, passed away on Sunday, May 15, 2022. James was a native of Stanley, Virginia and a peninsula resident for 17 years. James was a former worker for Davey Tree Service in Harrisonburg and a retired truck driver and mechanic and worked at Hampton Roads Academy as a bus mechanic and school maintenance. He was a member of Grafton Baptist Church.
He was preceded in death by parents Carson and Clara Foltz and a sister Anna Belle Short and is survived by his wife of 17 years Debra Taylor Foltz and his children, Mike Foltz, Jimmy Foltz, Crystal Foltz, Justin Mills, Julia Mills, and Brian Mills a brother Linwood Foltz.
A celebration of life service will be held on Wednesday, June 1, 2022 from 5-7 in Grafton Baptist Church by Rev. David Price. Interment will be at a later date. Arrangements by Amory Funeral Home, Grafton, Va.