James (Jim) Gilbert Kelly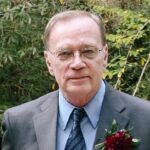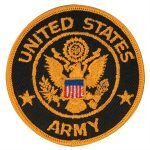 James (Jim) Gilbert Kelly, 75, of Yorktown, VA passed away on Wednesday, January 20th, after a brief illness. Jim was born in Yonkers, NY to Clare and Edward Kelly and was the eldest of seven children.
Jim grew up on the family dairy farm outside Heuvelton, NY and had fond memories of working on the farm alongside his father and uncles. Jim had a special bond with his Uncle Hugh who mentored him in his teenage years. Jim enjoyed hunting and trapping on the farm. He first attended school in the one room schoolhouse at the end of his dirt road and later graduated from Heuvelton Central School. He started his career as a lineman for a telephone company in Haverstraw, NY. He often credited his Uncle Art for mentoring him on career options. He enlisted in the Army during the Vietnam War and served for eight years while completing several deployments to Germany and Italy. Jim attained the rank of staff sergeant before transitioning to civilian employment with the federal government as a telecommunications specialist. He would fondly recall his many adventures with his family while deployed overseas including learning to ski and sail in the Alps, camping along the Italian coast in an unapologetically American themed MWR tent, and traveling the European countryside. Jim attended National University and continued to work for the federal government as a logistics management specialist until his retirement. Jim filled his time after retirement researching genealogy, building computers, daily walks through his neighborhood, and spending time with his family,especially his grandchildren..
Jim is survived by his wife of 30 years, Joan (Shoares) Kelly, and his children, Lori (Tom), Ashley, Cheryl (Benjamin), Stephen, James (Kelli), Pamela (Jeffrey), Jennifer (Shannon) and 17 grandchildren.
Jim was preceded in death by his wife, Jean (Alverson) Kelly, in 1986 and a son, Jeffrey Kelly, in 1993.
Military honors are planned for a memorial service to be scheduled at Arlington National Cemetery.
Memorial donations may be made to St. Jude Children's Research Hospital or the charity of your choice.