James Aubrey "Butch" Bohannon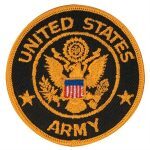 Yorktown, Va. – James Aubrey (Butch) Bohannon passed away on Sunday, May 3, 2020 at the age of 81. He spent his childhood in Gloucester, Virginia, and moved to York County in 1971, where he built the home in which he and Virginia raised their two children. He was a veteran of the U.S. Army. He spent 41 years with Newport News Shipbuilding, retiring in 1997. He was also a dedicated and faithful member of Providence United Methodist Church for many years, where he served on various committees and volunteer roles.
He is predeceased by parents Bennie and Hilda Bohannon, and brother, Ray Bohannon. He is survived by his wife, Virginia H. Bohannon; children, James A Bohannon, Jr. (Tammy); and Patricia Hamilton (David); grandchildren, Lydia and Lauren Hamilton; brother, Ben Bohannon, Jr., Sisters, Vestella Fulk, and Lois Whitley, and many nieces and nephews.
It is an understatement to say he was a beloved husband, father, grandfather, uncle, and friend to many. An inspiration to his family and friends, he had a kind and gentle soul and a giving spirit that touched so many lives. He had a gift of connecting with people and being a treasured part of their lives.
In retirement, he enjoyed playing golf with longtime friends, woodworking cherished treasures, exercising and spending time with his friends at the YMCA. He enjoyed sharing quality time with family and friends, visits to Georgia that included making peach ice cream on the 4th of July with the kids, telling funny stories, working Sudoku puzzles, breakfast "meetings," talking politics….and living life to the fullest. He enjoyed the annual family reunions and keeping up the family tree. He cherished time spent with his granddaughters playing games, taking them on tractor rides, eating at POP's Diner and enjoying Ben & Jerry's ice cream on the York River. He loved when they came for their solo visits during the summer. He seldom missed their big life events, but was also present for those events of friends' children and grandchildren.
Puttering in the garage was a favorite pastime, where he loved learning and creating with his son, and doing machinist work, and creating wooden treasures for friends and family. His labors of love such as pieces of furniture, jewelry boxes, bowls, cutting boards, and many other treasures he crafted in his garage workshop grace the homes of so many. Those special gifts will be cherished. When he found out he was going to become a grandfather, he made an heirloom crib that will be passed on for generations.
He was always there to lend a helping hand to anyone and especially enjoyed helping his kids with any project they needed help with, including helping his son build his house.
Due to the current conditions, services will be private. A memorial service will be held at a future date. In lieu of flowers, donations may be made to the Providence United Methodist Church Building Fund.