James (Al) Bunyard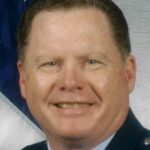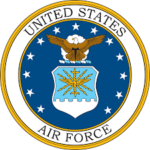 James "Al" Bunyard, 73, of Yorktown, VA passed away at home on Sunday, September 3rd after a long battle with gastric cancer.
He was preceded in death by his parents, James and Ailene Bunyard of Atlanta, GA; and granddaughter Rebekah Bunyard. He is survived by the love of his life and wife of 50 years, Gwen Bunyard; two sons Russell (Jess) and Chad (Bertelle) Bunyard; and six grandchildren Logan, Micah, Abigail, Hayden, Noah, and Malachi.
Al was born in Canton, MS and moved to Atlanta, GA at age 10. He was a 1968 North Springs High School graduate who went on to study transportation at Auburn University and serve as the AFROTC Cadet Wing Commander. Al held a BS in Business Administration from Auburn University and an MS in Business Administration from the University of Montana. In addition, he graduated from two military colleges.
Al's 28-year Air Force career began in Space and Missile Operations at Malmstrom AFB, MT. During his military service, the bulk of his time was spent in aircraft maintenance at various assignments. Additionally, Al served as an ROTC instructor and worked in Logistics at ACC Headquarters. Some of his notable deployments include Riyadh, Saudi Arabia; Incirlik AB, Turkey; Osan AB, South Korea; and Panama. In 2003, he retired at Langley AFB as a Colonel and then went to work as a defense contractor for General Dynamics.
Al and his wife have been members of Christ the King Episcopal Church for 31 years where Al served in many leadership positions. He was a lay eucharistic minister and actively involved with the Cursillo movement. Al demonstrated his passion for music as the drummer in the CTK Praise Band and the 4th Day Band, a Christian performance group.
Al loved to travel with Gwen on cruises and to his native Scotland. He enjoyed the outdoors – hiking, camping, wildlife, hunting, fly fishing, and especially the mountains. He was an avid aviation enthusiast. His other hobbies included golf, music, reading, photography, Formula One racing and grilling. Most of all he enjoyed spending quality time with his family, friends, and dogs.
Favorite quote: "True leadership is not about being served, but about serving others."
Al will be honored at a memorial service at Christ the King Episcopal Church in Tabb, VA on Saturday, September 9th at noon. A graveside service will follow at Peninsula Memorial Park in Newport News, VA at 3 PM. Amory Funeral Home is handling arrangements. In lieu of flowers, please make donations to Christ the King Episcopal Church.