Jake George Zalumas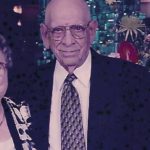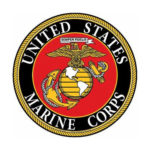 YORKTOWN – Jake George Zalumas, 96, passed away Monday, September 16, 2019. Jake was a native of Thomasville, Ga. and a Yorktown resident since 1945. Jake served in the U S Marine Corps during WWII and served in the South Pacific. He was employed at Naval Weapons Station and retired in 1980 as the Deputy Supply Officer. He was a member of Crooks Memorial United Methodist Church, where he served in numerous leadership capacities over the years. He was a 60 plus year member and Past Master of the Yorktown Masonic Lodge #205 AF and AM. He served with the Industrial and Commercial Ministries, volunteering as a chaplain at Busch Gardens. In the 1980s he filled a one-year unexpired term on the York County Board of Supervisors. He also volunteered at the York County Treasurer's Office and in numerous organizations on the Peninsula.
He was preceded in death by his wife of 67 years, Evelyn D. Zalumas, and his parents, Andrew and Daisy Zalumas; a sister, Olga Leskanic, and brothers Steve, Harry, James, Jack and Billy Zalumas. He is survived by three daughters, Susan Brewer and her husband, James Brewer, of Yorktown; Barbara Eidlin and her husband, Dr. Martin Eidlin, of Virginia Beach; and Betsy Zalumas and her husband, Michael Thompson, of Chesterfield, VA.
A memorial service will be held at 1:00 PM, Monday, September 23, 2019, at Crooks Memorial United Methodist Church. Interment will be private in Peninsula Memorial Park.
In lieu of flowers, memorial donations may be made to Crooks Memorial United Methodist Church, 204 Cook Road, Yorktown, VA 23690 or to the YCCWU Food Closet, 300 Ella Taylor Rd, Yorktown, VA 23692. Arrangements by Amory Funeral Home, Grafton.