Jack Lee Prevatt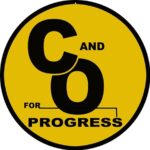 Yorktown, Va. Jack Lee Prevatt, 71, passed away on Tuesday, January 24, 2023. Jack was a native of Newport News and lifelong peninsula resident. He graduated from Denbigh High School and retired from C/O Railroad. He was a long time member of Lebanon Christian Church.
He is survived by his wife Victoria Ryan Prevatt and his sons, James Madison Prevatt, II (Nicole), David Lee Prevatt (Annaleah), and Michael Allen Prevatt and 2 grandsons, James Madison Prevatt, III and Nathan Prevatt.
A memorial service will be held at 11:oo AM in Lebanon Christian Church on Saturday, January 28, 2023.
Arrangements by Amory Funeral Home, Grafton, Va.