Jack Franklin Smoot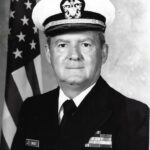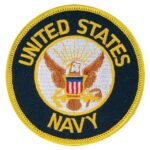 Jack Franklin Smoot
Chief Warrant Officer, USN and Former Yorktown Trustee
Yorktown, Va. – Jack Franklin Smoot, a life-long resident of York County, passed away peacefully at his residence on November 2nd.
He was born on the Naval Weapons Station on May 28, 1929, the youngest of nine children born to Earl A. Smoot, Sr., and Frankie H. Smoot. Jack was preceded in death by his five brothers and three sisters: Earl Smoot, Jr., Mildred Sweeney, Howard Smoot, Sr., Pauline Lawson, Robert Smoot, Sr., Aileen Lewis, Gerald Smoot, and Bernard Smoot.
Jack was preceded in death by his wife of 49 years, June Elkins Smoot, who passed away in 1996. Family shared with his wife June include two daughters, Connie Reynolds (husband Lonnie) and Pam McFall (husband Kirk), and son-in-law Phillip Worthy. He was Pop Pop to five grandsons and 10 great-grandchildren. He is survived by his sister-in-law Janice Oliver (June's younger sister) and John McPherson, brother-in-law, as well as countless nieces and nephews.
His second wife of nineteen years, Ethel Bellamy Smoot, passed away in 2017. He is survived by her son Mark Bellamy (wife Robin), their two daughters and three grandchildren, her daughter Angie Knowles (husband Richard) and preceded in death by Ethel's son, Steve Bellamy.
Jack was baptized at Deer Park Baptist Church where he attended for many years.
Jack enlisted in the Navy in 1946 serving his initial sea duty aboard the USS Krishna from August 1946 to July 1948. He attended Mine Warfare School in Yorktown in 1950 and 1952. In 1965, he was commissioned a Chief Warrant Office through the Naval Reserve Officer's program.
He was later appointed Commanding Officer of the Naval Reserve Mobile Mine Assembly Group 501 (MOMAG) in Newport News, the first of a new type of reserve unit, which he helped to form. There were 27 of these units in the Naval Reserve. As a mineman, Jack was called upon regularly to train active duty personnel in Mine Warfare prior to their deployment who served in the Weapons Department on various naval ships.
While on active duty with the Mine Readiness Inspection Team, Jack traveled to numerous MOMAG units as part of the inspection team. He was a member of the Naval Reserve Officer's Association for four years, and President of the Association of Minemen for two years.
Throughout his life, Jack remained active and served in various positions in the community. He served as a Trustee for the Town of Yorktown for over 18 years. He was honored to serve on many committees during these years.
Jack was one of the early members of the Naval Weapons Station Credit Union serving as president for 15 years.
Jack served for two years as President-Secretary-Treasurer of Nick's Seafood Pavilion in Yorktown and was co-executor for Nick and Mary Mathews estate.
During his many years as a civil service employee, Jack was head of the Management Division of the Naval Weapons Station Quality Assurance Department.
In 1985, Jack retired from civil service after 38 years of service at the Naval Weapons Station in Yorktown. He retired from active Naval Reserve in 1989 with 42 years of combined active and reserve duty.
Although Jack loved serving in the Navy and York County, he always found time for golf, hunting, and above all fishing. As Pop Pop, he was devoted to his boys, those five grandsons.
During his years at the Hamilton Assisted Living, Jack was well-cared for, and often spoiled, by a loving team of caregivers.
Visitation will be held at 1:00 on Sunday, November 6th at Amory Funeral Home, followed by a Celebration of Life at 2:00. A graveside service will then be held at Peninsula Memorial Park with full military honors.
In lieu of flowers, donations may be made to York County Department of Fire and Life. P.O Box 532, Yorktown, Va. 23690. Arrangements by Amory Funeral Home, Grafton, Va.