Irene Bustamante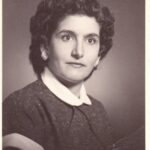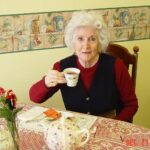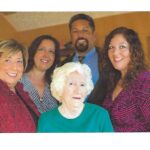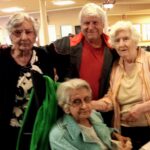 Irene Bustamante peacefully left her life on earth on July 8th, 2022, in Yorktown, VA at 97 years old and is prepared to enter heaven when God calls.
She was deeply religious and devoted to her Catholic faith. She was born in New Braunfels, Texas on August 1st, 1924, to Estanislado Bustamante and Gertrude Flores Bustamante.
She was predeceased by her beloved son, Jésus Munguia, her brother, Fernando Bustamante and sisters, Amelia Davila and Aurora White. She leaves behind her brother, Miguel Bustamante of San Antonio, Texas, her beloved daughter, Maria R. Dickerson and son-in-law, Wayne Dickerson of Yorktown, Virginia. Also, her 3 grandchildren; Michelle O'Neil and spouse Peter O'Neil of Benicia, California, Mark Dickerson and spouse Becky Dickerson of Moyock, NC and Monica Chandler and spouse Jason Chandler of Yorktown, VA. She is also survived by 12 great-grandchildren and 10 nieces and nephews.
She was a hardworking, single mom who sacrificed for her children. A celebration of life mass will be held on July 15, 2022 at 11am at St. Joan of Arc Catholic Church in Yorktown, VA.