Ida Mae Byrum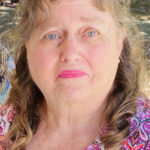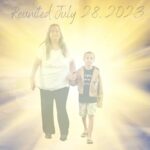 Seaford, Va. – Ida Mae Byrum, a life-long York County resident, passed away on Friday, July 28, 2023 at the age of 78.
Ida was born on May 6, 1945 to her parents Thomas and Janie Dawson. She was a kind and caring soul who left an unforgettable mark on the hearts of all who had the privilege of knowing her. Ida's family held a special place in her heart, and she showered them with boundless love and care, creating cherished memories that will never be forgotten. Ida is preceded in death by her parents, sister Lee Marie Mahoney, brother James Dawson, and great-grandson, Wes Pak. She will be deeply missed by her devoted husband, William Byrum, children Raymond Volkers, Ricky Volkers, Angela Dotson (Thomas), grandchildren Krista Pak (James), Brittany Volkers, Kasey Cibrin (Brad), Haleigh Jenkins, Brandi Holthaus (Hunter), Morgan Jacobs (Corey), Jessi Volkers, and great-grandchildren Ebin, Eli, Madison, Zachary, Christopher, Riley, Stella, Brooks, Cyrus, Rowen, Sadie, Braidon, Landon, and Kennady.
A funeral service will be held at 5pm Friday, August 4th, at Amory Funeral Home in Grafton officiated by Pastor Michael Howard Jr. from Seaford Baptist Church. Family will receive friends following the service at the funeral home. In lieu of flowers, memorial contributions can be made to The Wes Strong Foundation, P.O. Box 2514, Yorktown, VA 23692, http://www.wesstrong.org.