Ida Armel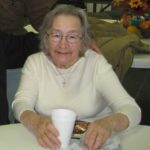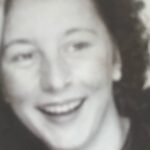 Hampton, Va. – Ida Armel a lifetime resident of Hampton Roads (Phoebus) passed away peacefully at her home on Thursday September 23, 2021 surrounded by a large family that loved and adored her very much. At 99 years old she raised and loved a very large family. She was nurturing, kind and hardworking woman that touched so many lives along her way.
Ida was preceded in death by her father William Ashburn and her mother Catherine Siegmund Ashburn daughter Eugenia B. Schaffer and a son Jack E. Neal Granddaughter Christina B. Hutchison.
She leaves her daughter's Catherine A. Neal and M. Patricia Hutchison also survived by her grandchildren Kimberly Brown, Fredric D. Kashouty (Angelica), Jamision B. Grimm (Sophia)
Erin M. Martin (Rick) Daniel Neal, Joseph O. Hutchison, Jennifer L. Upton (Matt), Jeremiah D. Neal (Tiffani) and great grandchildren Jessica Hollifield (Nathan), Joel Timberlake, Kayla Martin-Consentino (Melissa), Shelby Brown, Jesse Timberlake, Chandler Brown, Jordan Martin, Brandyn Martin, Cody Upton, Jacob Martin, Alexis Upton, John Kashouty, Scarlet Hutchison, Benjamin Grimm, Bryson Upton, Delilah Hutchison, James Kashouty and Harlow Neal and great-great-grandchildren Ethan Hollifield, Savannah Hollifield and Mavrick Martin.
A graveside service will be held at 11:00 AM on Wednesday, September 29, 2021 in Hampton Memorial Gardens.