Herman Ray Berry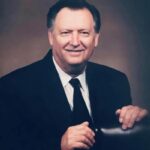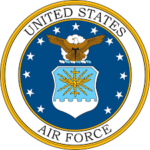 Herman Ray Berry (83) blessed the world with his presence on April 21, 1938. Several decades later, he returned to his maker on October 14, 2021. Like many who get to live to see their ninth decade, his life was full of great loves and adventure.
Herman grew up in the hills of Valdese, NC with his parents, Elsie and Jesse (deceased), and baby sister, Charlotte. They didn't have a lot, but they did have a few instruments and pretty good voices, so for a while, they performed as a family band (not quite like the Von Trapp family, but Herman would have loved that).
His life-long love of music may be responsible for his twenty years in the Air Force as he had a special admiration for Elvis Presley who had also served in the armed forces. Herman enlisted at the age of 17 (possibly with a fake ID) and traveled the world. Serving his country was one of the greatest achievements of his life.
In 1969, while on a break from duty, he met Susan Vaught, who would shortly thereafter become his wife. Susan Lucynda (Cyndi) came along a little while later, followed by her sister, Stacy Lynn. In 1978, Susan joined the Air Force, and Herman retired to pursue his degree. Plans were delayed a bit when Susan became pregnant with daughter number three, Stephanie Leigh. But this unexpected gift didn't derail Herman, and he ultimately became the first person in his family to attain a bachelor's degree – while being a (very unusual at the time) Stay-At-Home Dad.
Eventually, Herman would land in Virginia which became his home for the last half of his life. During his tenure of being a single dad, Herman found his niche in car sales where he was able to use his baby blues, charming smile, and clever wit to be recognized as the top salesman of the year, several times. Selling cars is a stressful, commissioned-based career choice and it takes a special type of person to stay in it as long as he did. In fact, it was sort of like gambling, which was another great love of Herman's life.
Speaking of great loves, in 1991, Herman married Lorene Childers. Lorene kept Herman in line for more than 30 years, even leading him back to God. Herman was very fortunate to have found Lorene as once his health declined, she became his primary caregiver. But, even with dementia, he never lost his sense of humor and teased Lorene until the end.
Herman will be remembered for his love of a good steak, baked potato, and snacks (especially snacks); his denial of loving animals (but everyone knew); his handyman skills; calling everyone "babe" regardless of gender; and his ability to insert (questionably appropriate) jokes in conversations.
He is survived by wife, Lorene; daughters: Cyndi (Daniel), Stacy (Matthew), and Stephanie (Timothy); stepson: Larry; grandchildren: James, Brittany (Matthew), Kimberly (Hunter), Ryan, Carolann, Tristyn, Coby, Grace, Elizabeth, and Charlotte; sister, Charlotte (Clarence); and nieces: Kathy (Ken) and Vicki.
All who knew and loved Herman are invited to a memorial service at the Zion Methodist Church at 11:00 a.m., Saturday, October 23, 2021. The family will receive friends from 10 a.m. until 11 a.m. Arrangements by Amory Funeral Home, Grafton, Va.