Herbert Ned Kramp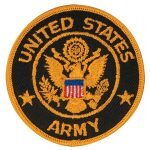 Herbert Ned Kramp, age 83, of Gloucester County, Virginia, went to be with the Lord.
Ned joins his wife Ethel and his stepsons, Chris Currier and Kenny Currier Kramp, in heaven. He is survived by his niece, Deborah Ann Blake O'Sullivan, and nephew, Thomas B. Blake, III.
In addition to being a loving and dedicated husband, brother, and uncle, Ned was a member of the Masons Achilles Lodge 281 as a Master Mason, Shriners Tidewater Club Khedive. He enjoyed building and flying ultra-light airplanes, and was an avid hunter/sportsman.
Family memorial and internment services will be held privately.
The family suggests that memorial donations may be made to the ALS Association or local Gloucester Humane Society.