Harvey Neale Kelly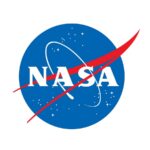 Harvey Neale Kelly, 93, passed away on June 17, 2022.
Neale was born in Lumberton, North Carolina to the late Harvey Nathan and Margaret Wheeler Kelly. He was preceded in death by his wife of 47 years, Mary Lou Streeter Kelly; grandson Jordan Kelly Furiness; sister and brother-in-law Mary Margaret and Bobby Holton Harrison; niece Margaret Harrison Loos; stepmother Elizabeth Maultsby Kelly; sons-in-law Douglas Rhodes and Craig Siebel.
After graduating from NC State with a B.S. in Mechanical Engineering (Aerospace option, Air Force ROTC), Neale moved to the Peninsula in 1951 and began his 35 year career at NACA Langley Research Center. Assigned to the 19' Pressure Tunnel he focused primarily on low speed stability and control, and flutter boundaries. In the early 1960s he joined the 8' HTST where his research included work on the dynamic stability of tension shell reentry shapes, technologies for actively cooled structures and engines, and thermal protection systems for space transportation systems. After retiring from Government service in 1986 he worked as a consultant to the National Aerospace Plane Project. He considered his time at NASA as a rewarding blend of his avocation with his vocation.
Central to Neale was his faith, family, and community. He was a long term, dedicated member, Sunday school teacher, and deacon at Yorktown Baptist Church. He was a loving, loyal husband and father involved in the lives of his children and grandchildren and attended their numerous school and sporting endeavors. Neale moved his family to Yorktown in 1958 where he served on the board of both the PTA and Marlbank Recreation Association. He coached Little League and Babe Ruth baseball teams and enjoyed playing softball and football. He was a woodworker and tinkerer (preferring to fix or build for himself), private pilot, traveler, avid canoer, honorary Mainer. He lived an exemplary life… a generous and gentle man.
He is lovingly remembered and survived by his wife of 23 years, Jeanette Long Smith Kelly; his children – Harvey (Carol) Kelly, Marilou Kelly, Laura (Michael) O'Connor, Karen (Andrew) Snyder, Sharon Furiness; two step-daughters – Marsha (Tim) Rhyne, Rilla (John) Fairchild; nine grandchildren – Sharon Furiness (Matthew) Magnuson, Jason Kelly, Jessica Furiness, Stephanie Watkins, Kathryn O'Connor (Ryan) Ford, Jesse Kelly, Curtis (Emily) Watkins, Laura O'Connor, Mary O'Connor; five step-grandchildren – Ellen Fairchild, Thomas (Hannah) Fairchild, Joseph Fairchild, Sam Rhyne, Quinn Rhyne; three great-grandchildren – Miriam, Reagan, Tucker; step-great-granddaughter Brooklyn; nephew Nathan Harrison.
A memorial service will be held at Yorktown Baptist Church at 2:00 p.m. on Sunday, July 17, 2022. Members of the family welcome friends to a reception at the home Neale built in Marlbank following the service. The family requests that in lieu of flowers, donations be made to Yorktown Baptist Church (237 Nelson Street, Yorktown, VA 23690), Lackey Free Clinic (1620 Old Williamsburg Road, Yorktown, VA 23690), or Marlbank Recreation Association (PO Box 278, Yorktown, VA 23692).