Harvey Godfrey McComb, Jr.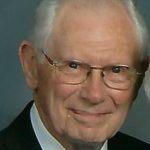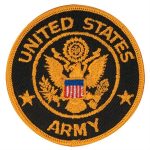 Yorktown, Va. – Harvey Godfrey McComb, Jr., of Yorktown went home to the Lord on August 21,2019 following a long illness. He was 93. He will be remembered for his smile, a whimsical sense of humor including frequent wordplay, his fascination with reading (and his inviting discussion of ideas he acquired from it) and a thoughtful mind which challenged conventional wisdom to meet his exacting standards.
Those standards were likely there from his birth in Lafayette and being reared in West Lafayette, Indiana, and were evident both in his conversation and in scientific inquiry fueled by education at Purdue University, where he received both a B.S. and an M.S. in aeronautical engineering. Devoted to his family, his wife the former Billie Ann Davis, to whom he had been married for almost 65 years at the time of his death and his son, Thomas Harvey McComb and his wife Sylvia of London, England. Devoted to his faith as well, he was a member of Yorkminster Presbyterian Church for 60 years, serving as a deacon, elder, Clerk of Session, choir member, teacher in Sunday school and member and chairman of numerous committees. His service to the community included working with the York County Volunteer Association for a number of years, serving as Scholarship Chairman, Treasurer and President. Dedicated to his work, he spent more than 35 years as an aeronautical research scientist and aerospace engineer for the National Advisory Committee for Aeronautics (NACA) and its successor, NASA, at Langley Research Center. He retired as assistant chief of the Structures and Dynamics Division at Langley in 1986, having authored or co-authored more than 30 technical papers.
His awards included the NASA Exceptional Service Medal for "leadership in development and application of advanced structural analysis and design techniques." He was also a senior engineer for Analytical Services and Materials, Inc., from 1989 to 1993, and a veteran of the United States Army. His array of good works ably earned the Biblical declaration, "Well done, good and faithful servant."
He was predeceased by his parents, Harvey Godfrey and Eva Johnson McComb and his sister, Mary Jo Pauls. In addition to his wife, son, and daughter-in-law, he is survived by his brothers James Johnson McComb (Miriam) of Richmond, IN and Walter David McComb (Jan) of Seattle, WA, sister-in law Alice Heldenfels, Newport News, VA, brother-in-law Allen Pauls of St. Louis, MO and seven nieces and six nephews.
A memorial Service will be held at 2 pm on Saturday, August 31 at Yorkminster Presbyterian Church, 6218 George Washington Highway, Yorktown, VA 23692. In lieu of flowers donations may be made to the Yorkminster Music Ministry or a favorite charity.