Harald Fritz Walian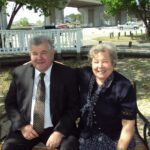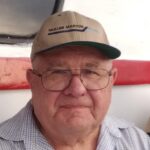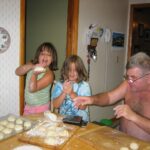 Harald Fritz Walian, of Newport News, Virginia passed away amid the COVID pandemic on June 17, 2020 due to medical complications from surgery.
Harry lived a remarkable, happy life. He loved to laugh, tell a good joke, impart wisdom, tinker in his basement and spend time with his family.
He was born on April 12, 1945 in Gruibingen, Germany and was the son of the late Anton Walian and Maria Walian.
Known by many names, the most cherished of which was "Opa,"Harry left Baden-Württemberg, succeeded against the odds in becoming a man who fulfilled the American Dream, with his own very special German flair.
Arriving in New York City in 1963 with little to his name but a dream and ambition, Harry set out on the journey that would become his magnum opus. Harry completed trade school in Germany earning a degree as a Tool and Die Maker in 1961. He worked many hours perfecting his skills becoming a Master and Inventor eventually holding at least three patents.
During English language classes, he used his baby blues and charmed his lovely bride to be of five decades. Harry was a quintessential family man. It was his deep desire to share his knowledge, stories and love to his children Petra and Frank and all of those he adopted as family along the way including family friends, Michael and his son in-law Dave along with a multitude of others. There was never a person who did not feel at home in his house and as family.
In 1975, Harry was selected to be part of the team that would open the first major tenant of the Oyster Point Industrial Park, Newport News, VA Mueller-Martini Manufacturing (Grapha). The family loaded into the Plymouth, including the goldfish, and moved to Shore Park where Harry and Marget planted deep roots.
Harry was very appreciative of his time at Mueller-Martini and felt especially blessed it allowed him to travel the world, including Asia, Europe, North America, and Australia. He was especially proud to bring Margret along on many of those trips so that they saw much of the world together. As the years went by, he was glad to finally become "retired" in 2010. He often said he was blessed with two amazing grandchildren and it showed in his doting over them. His free time also allowed him to pursue his personal specialties; making smoked meats, wine and schnapps, and baking his specialty "lauge wecker" and "dampfnudeln."
On family outings, it was the mountains that called him, especially the Blue Ridge and Shenandoah Valley. Perhaps this is because it reminded him of home in the "Swabian Alps" of Germany. He considered himself to have been very lucky to travel to many countries over the years but especially held dear the vacations he spent with his family who came to visit from Germany often traveling with them on cruises as well as driving across the United States twice with Margret, his sister Wilma and Wilhelm making memories everyone holds close to their hearts. When at home he would spend hours in his shop "just tinkering." Sometimes, it elevated to inventing special devices for use around the home, such as the legendary automatic two-way can crusher, the private pool spa, or the luggage fisherman. There really wasn't anything he couldn't fix or at least improve. A true German's German.
He was always ready to share what he had with anyone, pour a beer for you, and spend the hours telling great stories. He was always called upon to fix what others could not or come up with a better way to make things work. People brought it and he would fix it gladly. He loved to laugh, listen to his grandchildren sing and play music, help his family, and just enjoy the time he had.
As a loving husband, he leaves behind his devoted wife of 54 years, Marget; as a father, his special "Patche" daughter Petra (and husband David) and dutiful son Frank; his most precious grandchildren Sydney and Sierra; an adoring sister, Wilma (Wilhelm); Uncle Joseph; Aunts Lydia and Elsa; nieces Nicole and Diana; various cousins; and countless friends, co-workers, and those he cared for.
He would not want people mourning because he had a life well lived and was grateful to the end. Often imitated, never duplicated, Harry "Opa" Walian, rest in peace.
A celebration of life will be held at St. Mark Lutheran Church, Yorktown, VA 23692 on Saturday June 26, 2021 at 2pm. In lieu of flowers, please consider a donation to the Salvation Army.