Gregory Kim Lohse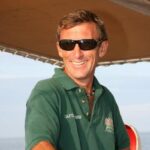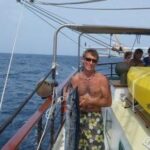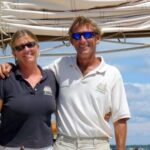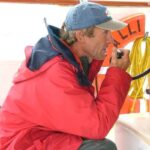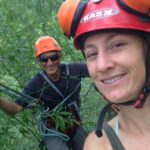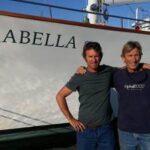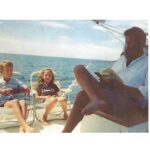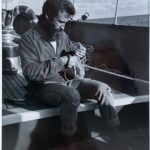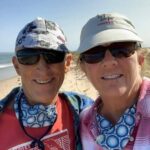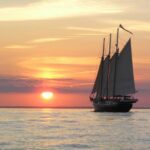 Yorktown, Va. – Greg Lohse was a true Renaissance Man. You might call him a Jack of all trades, but that really doesn't fit because he was a master at all he did. Greg was born in Erie PA in 1951. A year later his parents, Biff and Nornie, moved the family to Line Lexington PA and remained in the same home for over 60 years until they both passed. Greg spent his childhood with his 5 siblings, Priss, Kevin, Megan, Gary and Michele, playing in the woods at their home and tending the large garden that provided food throughout the year. Gregs father Biff was a handy man and Greg would be charged as his helper, so he learned which tools where which and where to use them at an early age. Greg went to a small one-room catholic school house at their church and then attended Lansdale Catholic High School. He pursued his love of the ocean by attending Catholic University in DC where he got a degree in Oceanography in 1975. After college he went to work at Wallops Marine Science Consortium as an educator/boat driver doing show and tell oceanography with kids. He worked there for a few years throughout the late '70's.
Greg bought his first house in Virginia by selling his Harley Davidson motorcycle to get the money for an old farmhouse in Modest Town VA. He began perfecting his carpentry and craftsmanship skills restoring historic homes while living in Modest Town under the tutelage of master craftsman and friend David Bundick. Together they restored many homes on the Eastern Shore. Later Greg became renowned as one of the best craftsman in the area.
Greg moved to Sanford VA in 1980 with his then wife Jean Preckel. It was there where they delivered their two children themselves at home, Erik in 1980 and Jocelyn in 1982. He ran a small marine railway near his home where he would repair the local workboats. He also restored two historic Log Canoes at his home in Sanford, the Annie C and the Ruby.
During this time in the 1980's Greg also worked at the University of Delaware aboard their Research Vessel Cape Henlopen as Mate doing oceanographic research along the Atlantic seaboard.
His love for sailing grew when he started working for Sea Education Association aboard the Sailing Research Vessel Westward. He started sailing with SEA as a scientist in 1979 but quickly realized he would rather be working on deck instead of in the lab. He worked his way up through the ranks at SEA from Scientist to Engineer to Mate and finally as Captain.
It was here working for SEA that he met his wife Laura. They met on the SSV Westward in 1985 during the yard period in Miami, but it wasn't until they sailed together for the maiden voyage of the Corwith Cramer in 1988 that they fell in love. They were married in Maine in 1989. The year they married they bought the pocket schooner Delight. They would live on the boat in the summers cruising the Chesapeake Bay, or stay with friends on the Shore, and ship out on Tall Ships to work for the rest of the year. One of those ships was the Tole Mour based out of Hawaii. They had many exciting voyages and sailed with many great shipmates throughout the Pacific Islands. One voyage in particular stands out when they sailed the Tole Mour from the Marshall Islands to the Cook Islands for the Pacific Arts Festival celebration. In 1993 they bought a house in Cape Charles where they lived for the next 15 years. That winter they sailed the Tole Mour from Hawaii thru the Panama Canal to Cape Charles.
The couple continued to work for SEA on board the Westward, the Corwith Cramer, and the Robert Seamans doing sail training with college students. They also worked aboard the Research Vessel Acania one summer doing Marine Fisheries studies in the Gulf of Alaska, and then for the voyage to Nikumororo, or Gardner Island, part of the Phoenix Island group, in search of Amelia Earhart's airplane and remains.
Over the winter of 1999/2000 Greg did a stint on the icebreaker, Nathaniel B. Palmer in Antarctica working as a Marine Tech, and penguin wrangler!
The couple was instrumental in the revitalization of Cape Charles and its waterfront with their daysail business, historic building restoration and hosting of tall ships into the harbor. Greg worked on a good portion of the commercial buildings on Mason Avenue and also countless houses in the area. He was highly sought after for his many restoration skills. Greg also had a blacksmith forge set up in his workshop at the Kellogg Building in town. He was a true artist when it came to sculpting items out of metal. He made candelabra chandeliers, door knockers, wine racks and many an oyster knife made from Cape Charles railroad spikes.
He loved to make things, but his true love was the sea. In 2000 they sold Delight and bought the Schooner Serenity to expand their daysail business. After a major overhaul, Serenity was ready to take on the daysail business in Cape Charles, and also carry them on voyages through the Caribbean and the Great Lakes. Greg took pride in making sure his ships were always in pristine condition, as anyone could see when they stepped aboard. His quality of workmanship was top notch, and he held his deckhands to the same standards. He had a vision for what he wanted, and wasn't afraid to take on a very large project to get to his end goal.
In 2005 the Lohses purchased their current schooner Alliance to start their new business, Yorktown Sailing Charters, in Yorktown VA at Riverwalk Landing. The summers were spent doing daysails in Yorktown, where Greg would entertain the guests with his extensive knowledge of the local history. He loved living in Yorktown and was always enthusiastic about showing visitors the area and its historical importance. He had a gift for storytelling that made these history lessons engaging for even the shortest attention span. The winters were spent sailing Alliance down to the Caribbean, most recently to the Islands of Panama's Caribbean coast. Many family and friends joined them on these voyages. Greg loved to fish and snorkel. He was happiest in the water snorkeling or searching for that elusive lobster! If you ever sailed with him you know what an excellent fisherman he was!
Greg was especially proud of his 2 children, Erik and Jocelyn. They grew up on boats, and joined Greg and Laura on many of the voyages on Serenity and Alliance. They became excellent sailors themselves, each one captaining the family schooners at different times. His son Erik went on to become a skilled tall ship captain, as Greg was. Greg and Erik would have daily chats on the phone talking about their different work projects or challenges on their ships. Jocelyn eventually left the ocean sailing to pursue her career working with kids on the James River in Richmond.
Greg was many things – kind, compassionate, hard working, talented, and an excellent teacher and captain, leading many deckhands to a career on the sea. He enjoyed spending time with friends and family, and loved a good party with food, drink, music, and storytelling.
Greg was preceded in death by his parents, Wilfird and Eleanor Lohse, his brother Kevin Lohse, and his sister Priscilla Singer. He is survived by his wife Laura, his children Erik and Jocelyn, his siblings Gary Lohse, Megan Diehl, and Michele Townsend, and numerous nieces and nephews.
If Greg touched your life in some way please come help us celebrate his life at the Yorktown Watermens Museum, 309 Water Street Yorktown, Sunday June 6, 1-5 pm. Sharing of stories to begin at 2:00pm. Casual Aloha Shirt attire.
Please rsvp for the event via the Facebook Event "Greg Lohse's Celebration of Life".
In lieu of flowers donations can be made to the Yorktown Watermen's Museum. www.watermens.org