Grant Living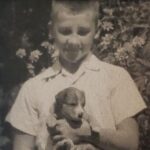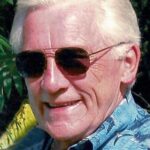 On Sunday, July 25th, 2021, Grant Living, beloved father of two, passed away at age 81 in Yorktown, Virginia.
Grant was born on June 28, 1940, in Buckingham, Quebec, Canada to Clarence and Marquis (McNaughton) Living. He studied at MacDonald College at McGill University and was the National Sales Manager for Research Institute of America for several decades before leaving to pursue a career in finance and insurance sales. Grant married Carole (Castonguay) in Montreal, Quebec, and then relocated to the United States. They settled in Connecticut in 1976 where they raised two children.
The Living's place in Norwalk was known for backyard barbecues, afternoons around the pond, and a good game of cards. Their children's friends felt it was a home away from home and visited often. Grant enjoyed tinkering with cars, giving half of the garage over to his passion project, a 3-wheeled vehicle named "Live 1" that he designed and built with his brother in-law Chuck – a visionary fuel-efficient concept that was well ahead of its time. He also liked home improvement projects, and summertime at Shore and Country Club where he was an avid sailor and played tennis. He loved attending his children's sporting events, musical performances and school functions. In his later years, he enjoyed being a part of the Edgehill community and meeting with friends for bridge at the York County Senior Center. He was known for his love of animals, kind heart, sense of humor, and compassionate spirit.
Grant was preceded in death by his sister, Barbara, his brothers Stuart and Donald, and his partner Cathy Richardson. He is survived by his children, Stephen (Narielle) & Nicole and their mother Carole, his grandchildren Morgan, Austin and Lilly, and his brother Jim (Carole), as well as cherished nieces, nephews, cousins, and extended family. He also leaves behind his beloved dog, Sweet Pea, who will remain in the care of his family.
A celebration of life will be held at a later date. In lieu of flowers, the family would encourage a donation in Grant's name to the charity of your choice.