Golie Lynwood Ingram, Jr.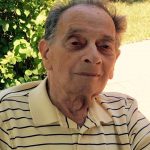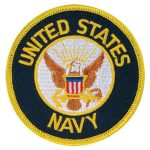 Yorktown – Golie Lynwood Ingram, Jr. 91, went home to be with his Lord and Savior on Monday, January 21, 2019.
He was born August 6, 1927 in Newport News, Virginia to the late Mr. & Mrs. Golie Lynwood Ingram, Sr. Lynwood grew up in Lee Hall, VA. Upon his marriage to Lorraine Owens, the couple established their home in Dandy, VA. They were residents of Dandy for over 50 years. He retired from Hornsby Oil in 1989 after 39 years of service to the business.
Lynwood was an alumnus of Morrison High School and Fork Union Military Academy. He was a Navy veteran of WWII. He was a charter member of Dandy Baptist Church, where he served faithfully for decades. He deeply loved his family, church, and his local community of Dandy.
Lynwood was preceded in death by his loving wife Lorraine; granddaughter, Jamie Ingram; brother, William G. Ingram; and sister, Dorothy Frances Ingram.
He is survived by a son, Norman Ingram (Myra) of Yorktown; daughter, Patricia 'Patty' Motley (Neal) of Stuarts Draft, VA; and brother, James 'Randy' Ingram (Brenda). He is also survived by 7 grandchildren, Jeffrey Mt. Castle, Shannon Ingram, Shaun Ingram, Melody Twigg, John Twigg, Shanna Slovinsky and Chelsei Fox; 13 great-grandchildren; sister-in-law's, Louella Owens, Jackie Ingram, Mary Walker and brother-in-law, Alfred Owens, Jr.
A funeral service will be held at 1:30 PM on Saturday, January 26, 2019 in Dandy Baptist Church, Yorktown VA. Interment will follow at Peninsula Memorial Park. The family will receive friends one hour prior to the service at Dandy Baptist Church.
The family would like to express their sincere appreciation to the loving care given to Lynwood through his in-home caregivers.
Expressions of sympathy may be made to the Peninsula Rescue Mission at www.prm.info or Dandy Baptist Church, 3407 Goodwin Neck Rd. Yorktown, VA 23692.