Gloria Shields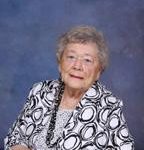 SEAFORD, VA – Gloria A. Shields, 88, passed away on Friday, January 11, 2019. Gloria was preceded in death by her husband of 65 years Rodman B. (Peanut) Shields and her parents and a sister, Sharon Garrison She is survived by a son Jackie Shields and his wife Joy; a grandson Rodman Shields and his wife Nora; twin great granddaughters, Avery and Stella. She is also survived by a sister Jean Bowler and her husband Ronnie and other extended family members and close friends. She loved to cook for family and friends and instilled that love in her grandson, Rodman, who has pursued his career as an executive chef and partner in two restaurants in Dallas.
Gloria was a devoted wife, mother, grandmother and great grandmother, always putting her loved ones first.
A visitation will be held from 6:00-7:30 pm on Monday, January 14, at Zion United Methodist Church in Seaford. A funeral service will be held at 11:00 am on Tuesday, January 15, at Zion United Methodist Church. Interment will follow in the church cemetery. The family will receive friends at a reception in the church social hall following services. The family would ask that memorial donations be made to Zion Methodist Church Building Fund, 2109 Seaford Road, Seaford, VA, 23696 and flowers would be appreciated as well. Arrangements by Amory Funeral Home, Grafton.