Gary Allen Jones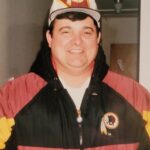 Gary Allen Jones was born in Topeka, Kansas, on August 14, 1957. He went home to be with the Lord on September 6, 2023. Gary was a resident of Hampton and Newport News for 34 years. He is survived by his wife, Suk Jones, his five sons: J.J., Daniel, Justin, David, and Paul; and his ten grandchildren: Alissa, Halle, Jadyn, Allen, Lillian, Annabelle, Bethany, Gabriela, Ezekiel, and a grandson on the way. Gary was a veteran of the U.S. Airforce, a local pillar in his community, a devoted church member, and a loving husband, father, grandfather, and friend; he will be sorely missed and fondly remembered.
Gary was able to travel the world as a military-dependent child and as a military veteran himself. He graduated from Redlands High School in Redlands, California, and then joined the U.S. Air Force shortly after. He served his country for over 16 years, was deployed in Operation Desert Storm, and was awarded the Bronze Star. Gary laid roots in the Hampton Roads area, raising five sons and becoming a Deacon and youth minister at New Life Presbyterian Church in Newport News. He was an avid sports lover and a long-time fan of the Washington Redskins. Gary will always be remembered as a kind-hearted man with a contagious laugh, a warm smile, and a willingness to help anyone in need.
The family will receive friends on Tuesday September 12, 2023 from 6-8 PM in Amory Funeral Home. A graveside service with Military Honors will be held at 1:00 PM on Wednesday, September 13, 2023 in Albert G. Horton Jr. Veterans Memorial Cemetery, Suffolk, Va.