Frederick Russell Miller, III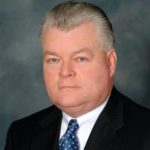 Frederick Russell Miller III of Hampton Roads, Virginia, passed away peacefully early Tuesday, October 8, 2019 at his home in Myrtle Beach, SC.
A celebration of life will be held at Coastal Community Church, 101 Village Ave. Yorktown, VA 23693, at 12:00 p.m Saturday, October 12, 2019. A reception will follow from 1:30-3:00 p.m. at the James River Country Club, 1500 Country Club Rd. Newport News, VA 23606.
Frederick was born on May 13, 1953 in Newport, RI to Donald and Patricia Gotta. He graduated from Norview High School in 1972 and attended Temple University until 1976. He was the president of southeast Virginia's largest group of car dealerships. In 2008, He began managing Hall Automotive, company that owns 17 car dealerships in Hampton Roads. After being with the company since 1974, he retired in 2010. He married Angelia Robinson Miller November 25, 2000. He was an avid golfer and loved anything Philly (E-A-G-L-E-S, Eagles) He put his heart and soul into his family and his work.
He is preceded in death by his parents, Donald and Patricia Gotta, his sister Norma Mason, his daughter Andrea Miller, his grandson Garrett Seawell and his four-legged baby Maggie.
He is survived by his wife Angelia Robinson Miller of Myrtle Beach, SC and their children Stephanie Dasinger and her husband David of Williamsburg, VA, Jeffrey Miller and his wife Pamela of New Kent, VA, Shawn Huskins and his wife Jessica of Myrtle Beach, SC, Brandon Huskins and his wife Kinsie of North Myrtle Beach, SC. his 9 grandchildren Zachary, Dylan, Kiersten, Brianna, Jason, Keeley, Kallie, Wyatt, Delaney and his four-legged children Sidney, Roxy and Angel.
Memorials can be made to the Peninsula Rescue Mission, 3700 Huntington Ave. Newport News, VA 23607 or the HRADA Youth Automotive Training Program, 484 Viking Dr. Suite 151
Virginia Beach, VA 23452. Fred lived out his faith through his service to others. Amory Funeral Home of Grafton, VA will be assisting with additional memorial service arrangements.