Frederick L. Page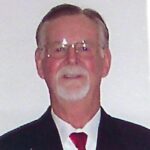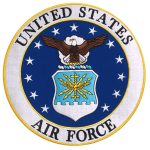 Frederick L. Page of Yorktown, VA passed away peacefully surrounded by family at home on Sunday, April 5, 2020.
He was born on July 30, 1937 in New Berlin, NY to George and Loretta Page. He graduated from Edmeston Central School in 1956. Following his graduation from high school he joined the U.S. Air Force. While stationed in England he met his wife Patricia A. Corden. They were later married on October 18, 1958 in Nottingham, England.
After the completion of his enlistment (1960) he began his career with the Department of Defense (Air Force) at Griffiss Air Force base in Rome, NY. In 1967 he moved to McGuire Air Force Base in Browns Mills, NJ and later (1977) moved to Langley Air Force Base in Hampton, VA. He retired from HQ/ACC Langley Air force Base as the Chief of Airborne Systems in 1992 after 36 years of service.
Fred was a life member of the Hampton Elks Lodge (366) and was past Elk of the Year and Officer of the Year. He was also a member of the B-66 Destroyer Association as well as a past member of the Sons of the American Revolution.
In his retirement he enjoyed being outdoors, genealogy, traveling, hunting/fishing, and restoring old English cars as well as helping others.
He is preceded in death by his father George Page, stepmother Wilma Page and his stepfather Frank Cursh. He is survived by his mother Loretta Cursh of New Berlin, NY, his wife of 61 years Patricia Page, his children, Karen Emmons (Steve) of Browns Mills, NJ, Lee Page (Belinda) of Bracey, VA, and Gary Page (Lisa) of Yorktown, VA his grandchildren Stevie, Lauren, Brandy, Jammie, Nina, Ashton and Dylan, and great granddaughter Autumn, his sister Nancy Carey of Edmeston, NY and a host of nieces and nephews.
A private graveside service will be held on Saturday, April 11, 2020 at Parklawn Memorial Park. A memorial will be held at a later date. A special thanks from the family to Virginia Oncology (Norfolk & Hampton) and Sentara Hampton Hospice for there unwavering support and care. In lieu of flowers, donations can be made to the American Cancer Society or the American Diabetes Association. Arrangements by Amory Funeral Home Grafton, VA.