Freddie Lawrence Smith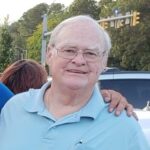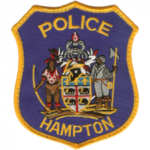 Yorktown, Va. – Freddie Lawrence Smith, 77, passed away on Sunday, March 7, 2021. Freddie was a native of Oceana, WV and a peninsula resident since 1966. He retired from the Hampton Police Department in 1996 after 30 years of service. He was an avid bowler and enjoyed watching the old western movies spending time with family and friends.
Freddie was preceded in death by his parents Elizabeth and Fred Smith a daughter Libby Smith and a sister Yvonne Ratliff and is survived by his daughters, Diane Smith (Fred Bogdan) of Chesapeake, Va. Sherry Mercer (Marion) of Aurora, NC and Amy Barnes of North Pole, AK a brother Bob Smith of Charleston, WV and grandchildren, Christopher Bethel, Hayley Jones and Joshua Pitts, Heather Elliott and Zachary Bogdan and great grandson Phoenix Bethel and special friend Eleanor (Woody) Reeder
Funeral service will be held on Saturday, March 13, 2021 at 2:00 PM in Amory Funeral Home Chapel. The family will receive friends one hour prior to the service.