Francis (Frank) H. Renner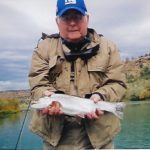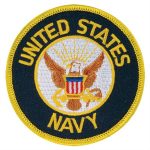 Yorktown, Va. – Francis (Frank) H. Renner, passed away Thursday, August 8, 2019. Frank was a native of Patterson, New York and was a Peninsula resident for 40 years. He served in the United States Navy Submarine Service from 1957 to 1979, retiring at the rank of Master Chief. He was Chief of the Boat for the USS Cincinnati from February of 1977 to June of 1979.
Following his retirement from active duty, he worked in Federal service at Norfolk Naval Shipyard, Supervisor of Shipbuilding in Newport News and Airlant from 1979 until his retirement in May of 2001.
He was a member of Riverside Wellness Center for many years and was an avid fly fisherman.
Frank is survived by his wife of 58 years, Donna Renner; two brothers, Donald and Earl Renner, one sister, Mary Butler; his brother-in-law, John Woodin and sister-in-law, Lisa Osbourne and several nieces and nephews.
A funeral mass will be held at 10:00 am on Friday, August 16, 2019 at Ur Lady Mount Carmel Catholic Church, 100 Harpersille Road, Newport News. The family will receive friends at a reception following the service in the church social hall.
In lieu of flowers, memorial donations may be made to your favorite charity. Arrangements by Amory Funeral Home, Grafton.