Felton Edward Johnson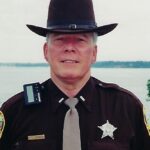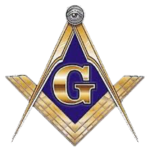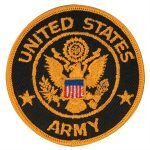 Chesapeake, VA – Felton Edward Johnson, 77, passed away on Friday, September 3, 2021. Felton was a native of Hampton, VA and former resident of Carthage, North Carolina before moving to York County in 1971.
Felton served in the United States Army from 1967 to 1969 as a SGT with the Military Police. He was employed with Carthage NC Police Department, served as a SGT Deputy Sheriff in Moore County Sheriff's Office and served as a LT with the York County Sheriff's Office under Press Williams and retired in 2006. Felton left a lasting impression on many of York County's teens and young adults. Being "Feltonized" was a rite of passage if you were raised in the county, and while it may have been uncomfortable to endure the lecture, you always knew that deep down, Felton really did love the kids, he really just wanted them to stay out of trouble.
After retirement, he was employed as a Newport News Parks Ranger. Felton was a 33 degree Master Mason and was a member of the North South Skirmish Association.
He was preceded in death by his parents, Edward and Ruth Johnson and is survived by his wife of 33 years Jeannie K. Johnson; his children John Johnson (Maria) of Cameron, NC, Joseph Johnson (Laura), of Martinsburg, WVA, Holly Griffin (Josh) of Gloucester, VA and Heather Rentfrow (Dustin) of Bonaire, GA and grandson Christian Culpepper of Portsmouth. His sisters, Rosalind Ledford (Doug) of Mills River, NC. and LaVona Hare (Norman) Carrollton, Va. He is also survived by 9 additional grandchildren, Fernando, Lorraine, Robert, Zoila, Gracelynn, Scarlett, Bruce, Hadley and Ariel.
A memorial service to celebrate Felton's life will be held on Saturday, September 11, 2021 at 1:00 PM in the chapel of Amory Funeral Home Chapel, Grafton, VA.