Eric Seaton Nobles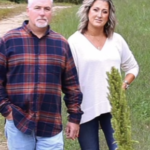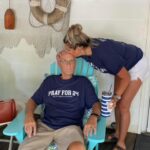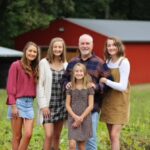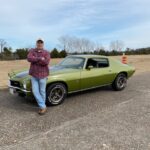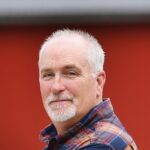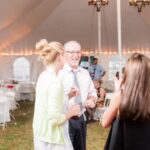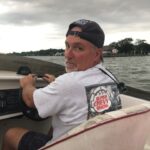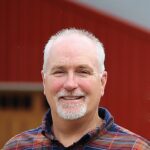 Eric Seaton Nobles made a beautiful life for his 4 daughters and beloved wife. He was the most amazing man; father, brother, son, uncle, and friend. Eric was born in Hampton, Virginia on July 24, 1964. He was the second child and only son of Gail and Richard Nobles with two sisters on either side of him, Shelley Oberlander and Lisa Gatz-Daniel. Being the brother to two sisters prepared him well to one day be a girl dad.
Eric was a man of faith and loved Jesus. He was a loyal and faithful husband to Kelly Nobles for 25 years and a fiercely loving father to his four beautiful daughters; Madison, Rachel, Katie and Chloe.
Eric never wavered in his belief that he would be healed, his amazing faith is his testimony. He was healed of pancreatic cancer when he entered the presence of the Lord at 9:17 am Friday, June 10, 2022 where he died peacefully at home with Kelly by his side and entered the loving arms of his Savior Jesus Christ.
He is reunited in heaven with his beloved grandparents; Stuart and Nancy Seaton whom he called Pop-Pop and Grandma, James Earl and Thelma Harris Nobles whom he called Grandma Nobles and Kakie, his aunt Faye, Uncle Steve and lifelong friend Todd Oakes.
Eric was an avid boater and muscle car enthusiast. As a family they spent countless days on the Chesapeake Bay in Eric's Special Edition 1987 Donzi Minx. Eric taught the girls to love and respect the water as well as enjoy it by skiing, tubing and having dive contests off the bow of the Donzi. The girls share their dad's love of muscle cars and enjoyed going on joy rides with him in his 1971 Z 28 fully restored Camaro.
The beach was always a special place for Eric because it is where he met and fell in love with his beautiful wife, Kelly, 26 years ago. The family loved the Outer Banks where they vacationed every summer with their best friends Tracy and Cammie Ward and their daughter Rachel and grandson Charlie.
Eric was gentle, loving, kind and the most generous man. He was generous with every resource he had; time, money, help, whatever the need was he was the first to give cheerfully and lavishly. He was so much fun and his laugh was infectious. He was humble, godly and had a giant size faith. He was wise beyond his years and was a natural born leader. He loved leading and mentoring young men in ministry for over 20 years coaching his church softball team as well as teaching and grooming the men that worked for him in his role as a General Foreman of the machine shop at Huntington Ingalls Shipyard. His work ethic was second to none and he enjoyed being productive.
Eric leaves behind a wife (Kelly), daughters (Madison, Rachel, Katie and Chloe), mother (Gail), father (Rick), sisters (Shelley and Lisa), parent in loves (Harriettia and Daniel) brother in loves (Steve, Chris, Mike, Billy and Joe), Sisters in love (Bertie, Cindy and Missy) nieces (Hannah, Erika, Mary, Toni, Crystal, Terri, and Brandie) nephews (Christopher, Garrett, Luke, Noah, Daniel, Blake, Jesse and Chris) as well as numerous aunts, uncles and great extended family members. He will be forever missed by all of us.
A celebration of Eric's life will be held on 4:00 pm, Saturday, July 9th, 2022 at Coastal Community Church Yorktown, Eric's home church. Donations can be made to a Go Fund Me page or mailed to their home on Eric's behalf for the future care of his beloved girls that he leaves behind.