Elsie W. Rosensteeel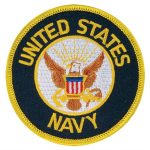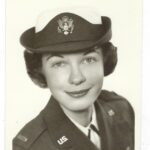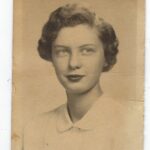 Yorktown, Va. – Elsie W. Rosensteel, 84, passed away on Tuesday, February 4, 2020. Elsie was a native of Pennsylvania and graduated from Olney High School in 1953 and from Germantown School of Nursing in 1956 and later graduated from Old Dominion University in 1984. She served in the United States Air Force and retired from the Veterans Administration as a Registered Nurse in 1991. After retiring she went to work as a nurse at Mary Immaculate MedCare in Grafton.
Elsie was active member of St Joan of Arc Catholic Church where she served as an Eucharistic Minster and with the ministry to the sick and home bound. She was preceded in death by her husband Frederick J. Rosensteel and is survived by her son Jeffrey and his wife Patricia; granddaughters, Nicole Calma and her husband Jeff and Krystal Weldon and her husband Steve and great grandchildren, Brayden, Tristan, Kylie, Emma and Lucas; her sister, Julie Keller and her husband Ed; sister-in-law Mary Rebecca Rummel, Patricia A. Turske and her husband Allen, brother-in-law James M. Rosensteel and his wife Virginia. Her beloved dog Splash and cats Marmalade, Shotzy, big Red and Little Red.
A funeral mass will be celebrated on Thursday, February 13, 2020 at 11:00 am in St Joan of Arc Catholic Church. Interment will follow in Parklawn Memorial Park.
A special thanks to Heartland Hospice Team and Special Friend Marie Thornton.
Memorials may be made to the St Joan of Arc Catholic Church, Peninsula SPCA, Peninsula Regional Animal Shelter, Best Friends Animal Society, Animal Aid Society, St Jude Children's Hospital and CHKD. Arrangements by Amory Funeral Home Grafton, Va.