Eleanor Kerns Gregory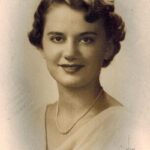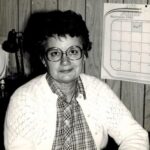 Yorktown, VA – Eleanor K. Gregory, 91, a native of Gloucester, and a Yorktown resident for 65 years, passed away on February 12, 2021, with her family at her side.
She was preceded in death by her husband of 52 years, Joseph F. Gregory, parents W. Vernon and Ruth Minor Kerns, sisters Jeanne K. Bolden, Mary Elizabeth (Bettie) K. MacMillan, brothers W. Vernon Kerns Jr., Franklin L. Kerns and Charles J. Kerns.
She is survived by her son Shaun, daughter-n-law Elaine, and grandson Evan, all of Yorktown.
Eleanor grew up in Gloucester and was the youngest of six children. She enjoyed cooking, working in the yard, sewing, swimming, sailing, horses, and traveling.
She was a graduate of Botetourt High School in Gloucester and Virginia Commonwealth University with a BS in Education. She completed a MS from the University of Virginia, with additional post graduate work with the College of William & Mary, and Old Dominion University for certification in Counseling. She taught Physical Education in Richmond, Newport News, and York County Public Schools for 16 years. She later worked at York High School, for 18 years, as a guidance counselor and then becoming Director of Guidance. She retired in 1990, and was a member of the Retired Teachers Association.
She was overjoyed when she became a grandmother in 2001 with the arrival of her grandson, Evan and loved her time with him.
A graveside service will be held later in the Spring.