Edward "Ted" Montini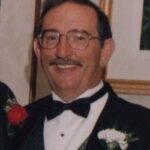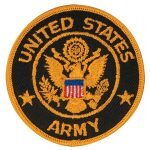 Edward (Ted) Montini
September 2, 1945 – January 10, 2021
was called home to meet his Heavenly Father, after a peaceful passing on January 10, 2021.
Ted was born in Hermine, PA, where he excelled at sports, before graduating from Sewickley High School in 1963. He faked car problems to get a ride from Elaine Watson, and later charmed her into marriage in 1967. The US Army drafted Ted, shortly after and he proudly served in Korea. He moved on to a career as machinist at Webtec and spent his retirement in Yorktown, Virginia where he made many friends.
Ted and Elaine built their lives around their family and lovingly raised Teddy and Kevin to be good men. Ted was a great dad; they shared many adventures. Football, Baseball, Camp Elsewhere, Myrtle Beach, splitting wood and pool days made for fond memories.
Ted cherished his family and he loved watching his kids and grandkids cultivate their many talents. Pap Pap was a gifted storyteller and his family got to know all the characters in his life.
A proud NRA member and avid deer hunter, Ted stalked the elusive whitetail with great success. Between seasons, he fished and talked about hunting. Deer camp remains a sacred family place.
A jovial guy who made friends of strangers, Ted's love for the Lord was as abundant as his joy for life!
Left to cherish his memories are his wife of 53 years, Elaine, sons Ted (Julie) Montini, Kevin (Dena) Montini, grandchildren Danielle (Thomas) Miller, Moriah, Ashlan, Alia, Rocco, his great-granddaughter Eden, siblings Betty Jean Montini, Jimmy (Diane) Montini and Jamie (Chris) Knuff.