Edward "ED" Odell Garner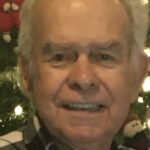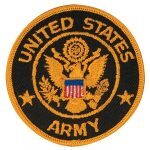 Our loving father, husband, Paw-Paw, Old Pop-Pop, and Uncle, passed away peacefully on Monday, February 1, 2021.
Edward "Ed" Odell Garner was born to Marvin and Pauline Garner in Selma, North Carolina. Ed grew up in both Selma, NC & in Newport News, Virginia when his family moved to Newport News. Ed enlisted into the United States Army in 1954, and served with the 11th Airborne Division, 553rd Military Police Company, at Fort Campbell, Kentucky.
Ed married his beloved wife, Eva L. May, on November 2, 1956. Together they raised three daughters; Teresa "Terri" (John) Walton, Mitzie (Robert) Puakea, and Stacy Garrett. Ed is survived by his two daughters, Terri and Mitzie, three grandsons, and six great grandchildren.
Ed worked as a sheet metal mechanic in the HVAC industry. In the eyes of his family, he was a "jack of all trades". Whenever he set out to do a project, he completed it as well, if not better than any skilled craftsman. His tenacity was passed down to his daughters.
Ed was preceded in death by his parents, his daughter Stacy, his sister Irene McClelland, and his beloved wife just seven weeks ago.
Ed loved to hunt and fish, and that love was passed down to his grandsons, and great grandsons. He routinely met with his friends at the Tabb McDonald's to hold congress as they tried to solve the world's problems.
There will be a private funeral service for Ed, and his internment will be at Albert G. Horton Memorial Veterans Cemetery in Suffolk, VA. In lieu of flowers, donations may be made to the Peninsula SPCA. Arrangements by Amory Funeral Home, Grafton, VA.