Edward Goodman Mitchell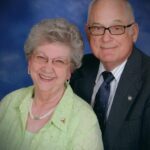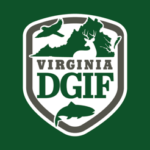 Yorktown, VA – Edward Goodman Mitchell Jr., 81, passed away on Tuesday, March 2, 2021, and is now reunited with his wife, Barbara Wells Mitchell, of nearly 60 years. Goodman was born and raised in Dinwiddie, Virginia, until he moved to the Peninsula in 1963. His career as a Game Warden with the Virginia Department of Game and Inland Fisheries brought him to the area where he worked until his retirement in 1991. As a Game Warden he was an instructor for the Virginia Hunter Education Program, a firearms instructor, and Game Warden of the Year in 1974. Goodman was a member of St. Luke's UMC and a Master Mason of Yorktown Lodge No. 205 AF & AM. He was an avid hunter and outdoorsman, enjoyed repairing and refinishing antique furniture, along with watching his Washington Redskins and Nationals and Cleveland Indians play.
Goodman is preceded in death by his wife Barbara, his parents Maude and Edward Goodman Mitchell Sr., and granddaughter Jordan. He is survived by his children Sheryl Franklin, Van Mitchell, and Todd Mitchell (Kathy), six grandchildren – Taylor, Vannah, Mitchell, Haley, Tyler, and Kaylin, and cousins Clyde and Renee Bryant.
A graveside service will be held on Saturday, March 6, 2021 at 3:00 PM in Peninsula Memorial Park by Reverend David Hampton. In lieu of flowers contributions to York County Fire and Life Safety would be appreciated. Arrangements by Amory Funeral Home, Grafton, Virginia.